Workshops in La Vila. Courses throughout the year. Dates to be agreed
Directors: RCR Arquitectes – Rafael Aranda, Carme Pigem, Ramon Vilalta
Tutors: 1 RCR tutor, 1 collaborating university tutor
Duration: Option of 7 days (from Friday to Friday) or 12 days (from Monday to Friday of the following week).
Places: Minimum 9 and maximum 12 participants. 1 tutor from the collaborating university.
Level: Level adapted to the group from beginner to advanced
Languages: Spanish / English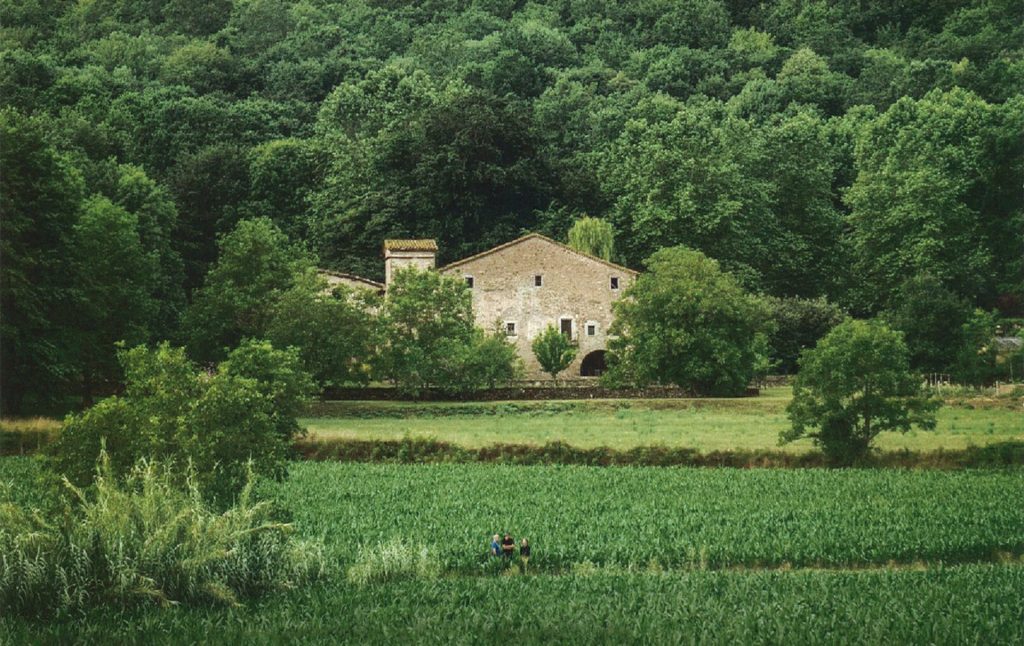 From an attitude of constant research, the goal is to learn to feel the place from a key underlying focus in RCR Arquitectes' way of projecting.
The workshop is designed to encourage creativity and perception from the unique experience born of a specific place. Attentive listening arises from within us in a sense indicated by Luis Barragán when he says "Don't do what I did: see what I saw."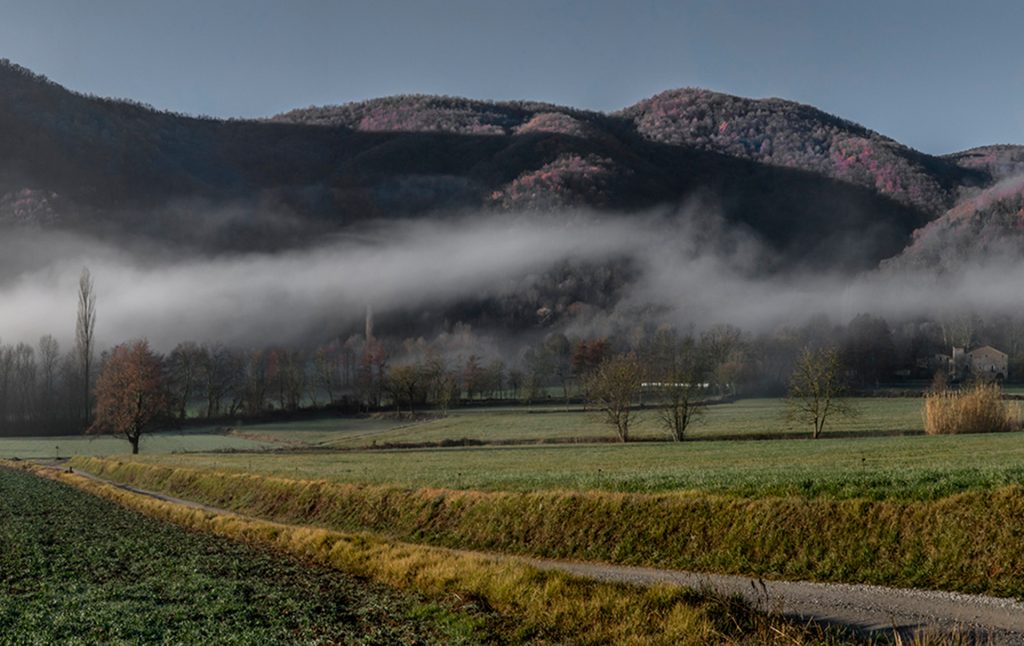 The workshop is based on four central concepts:
Creativity. Shared creativity as a means to give answers with meaningful content.
Experience. The possibility of living and being in the place for which it is projected, from the understanding derived from observation, participation and experience;
Specific Time. Ability to reflect and give answers in a given period.
Broad Context. The aim of the exercise is not to be a definitive and closed answer, but to be part of a broad research of a transversal and integrative nature.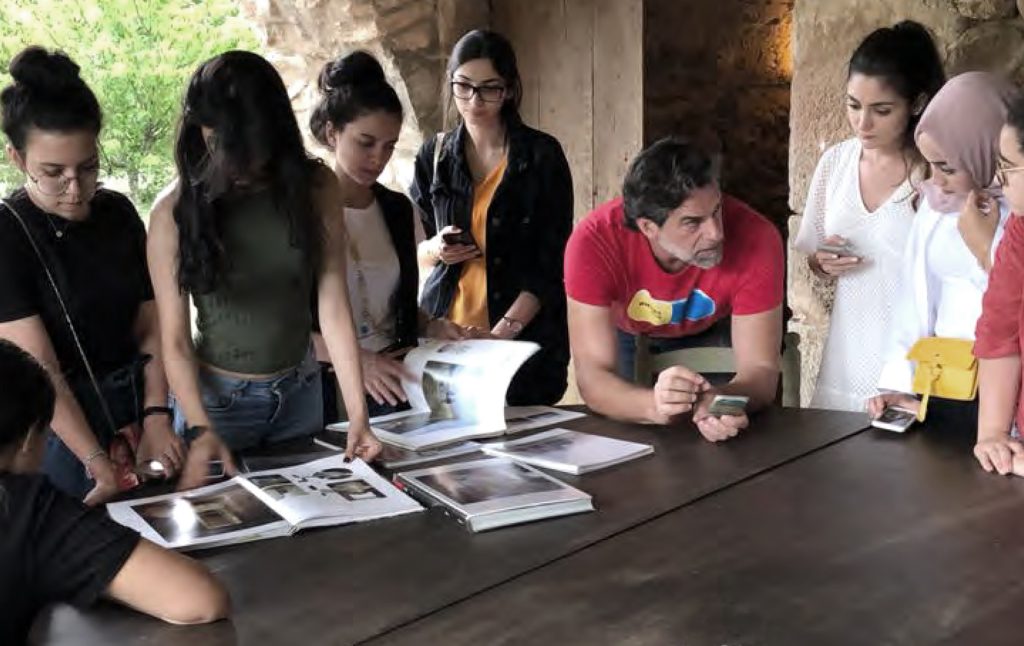 Workshop. Initial presentation of the course and closing session with Rafael Aranda, Carme Pigem or Ramon Vilalta. Exploration of the "Geography of dreams", the territory of the Villa, a territory of dreams inspired by nature, with existing spaces to live in and others to explore and investigate.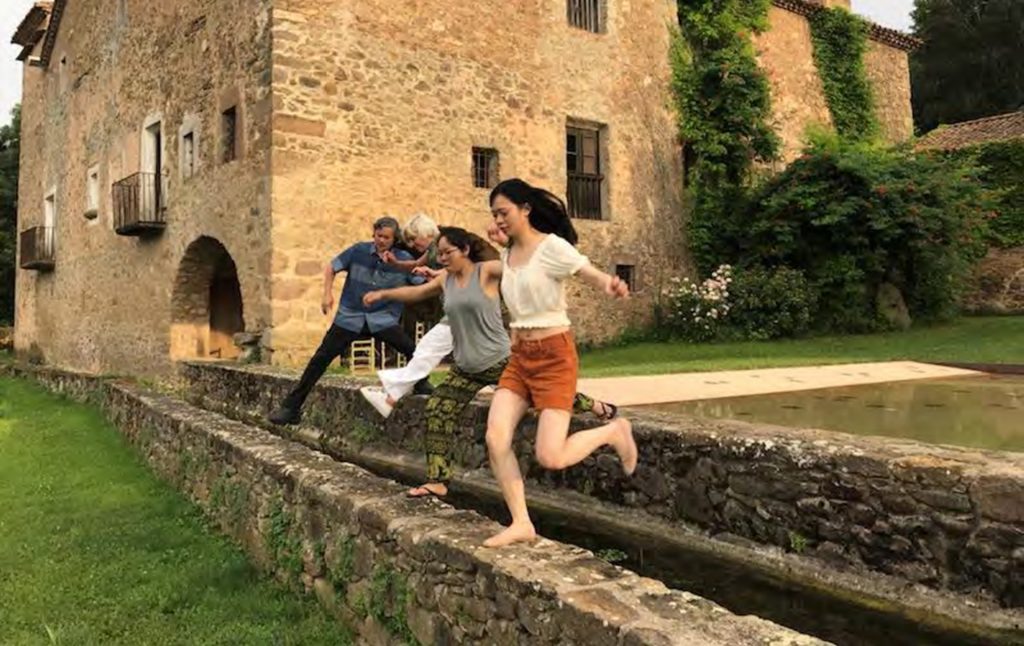 Exchanges. The Dance Workshop and the Photography and Philosophy Talks are a program to investigate space from different perspectives, and disciplines and with all the senses and the body.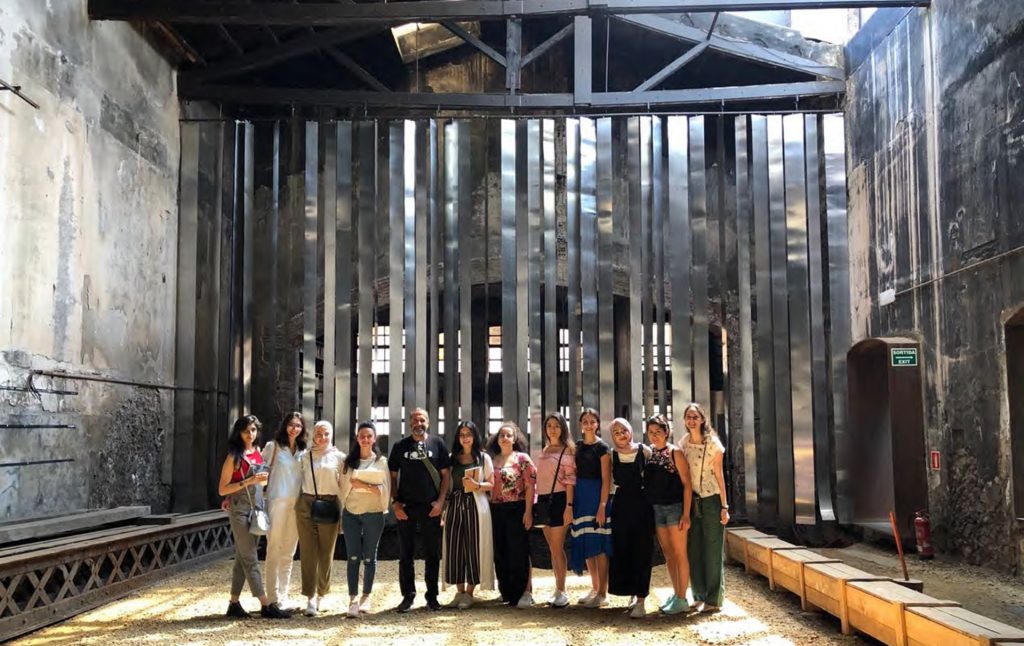 Visits to works by RCR Arquitectes. Guided tours of RCR's essential works: Barberí Space, the Athletics Stadium, the Pavilion del Bany, the Pedra Tosca Park, the public space Teatre la Lira or the Bell-lloc Caves.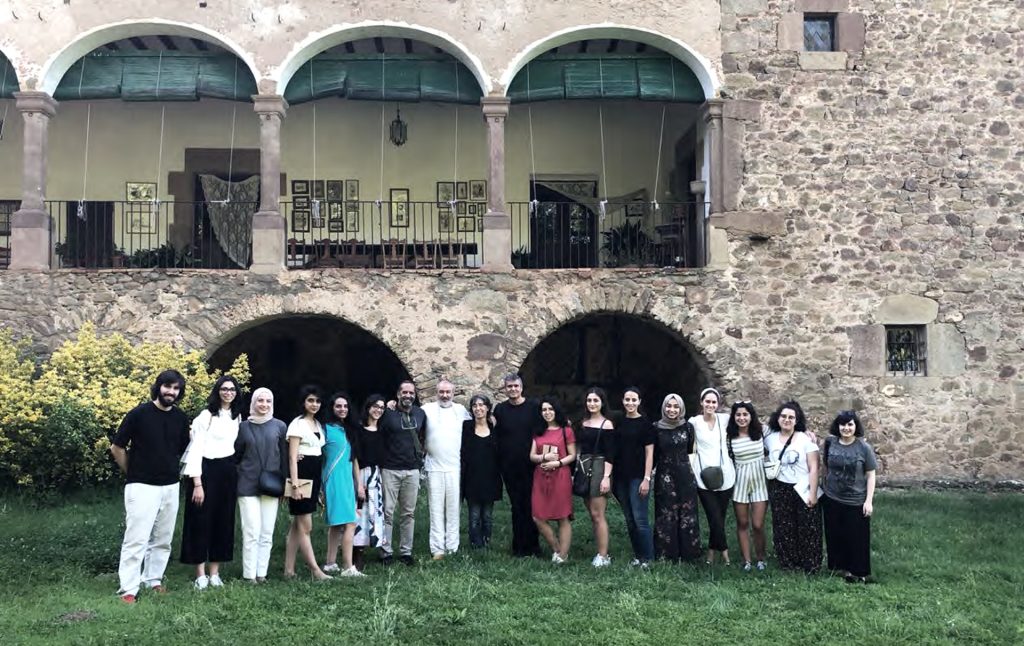 Price. €1,470 per person (7-day course) €750 for the course and €720 for the stay
Inclusions
Transportation. From and to Barcelona airport or Figueres Vilafant train station.
Accommodation. In Can Capsec de la Vila. The house includes a kitchen, oven and washing machine.
Maintenance. Breakfast, lunch and dinner every day, including the day of visits.
Infrastructures. Surroundings of the Villa and workspace in the manor house of the Villa.
Workshop. Exchanges and guided tours. According to the course program.
RCR Tutor. Accompaniment by a member of the RCR team.
Materials. RCR booklet and guide to RCR works in the area.
Certificate of participation. Certification issued by RCR Lab·A.
Closing dinner with a founding member of RCR Arquitectes.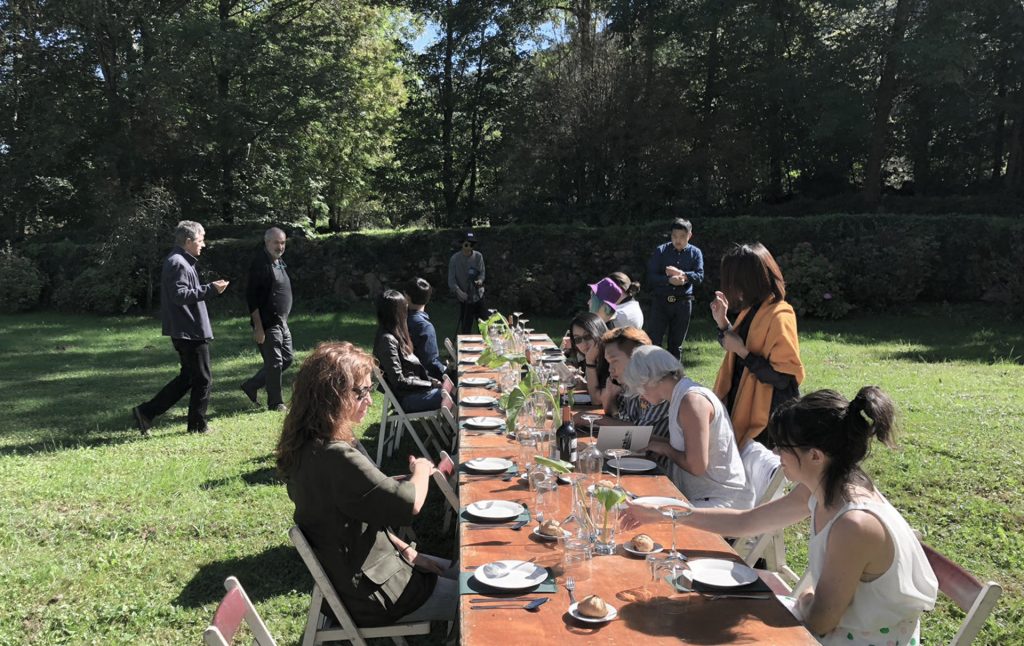 Exclusions
Portable computer, drawing, measuring and photography material
Recommendations:
Comfortable clothes for excursions, coats and rain.
Clothes for the presentation and closing dinner.
Estel Ortega Vázquez
RCR Tutor
Estel Ortega Vázquez (Barcelona, Spain, 1977) is an architect from the Barcelona School of Architecture (ETSAB, UPC) with teaching experience at ETSAB since 2010, and at the School of Architecture (ESARQ) of the International University of Catalonia (UIC) since 2008, and participates in workshops and at other national and international universities. She founded the architecture studio Cubus Taller d'Arquitectura, in 2003, and 15515 Arquitectura, in 2017. The projects of cooperation, research and rehabilitation, and museography and museology stand out. She has collaborated with the Fundació Eduardo Chillida-Pilar Belzunce, Bullilab Foundation and Fundació We Are Water, among others, and was co-curator of the Pavilion of Catalonia at the Venice Biennale of Architecture 2018. Since 2018 she collaborates with RCR Arquitectes.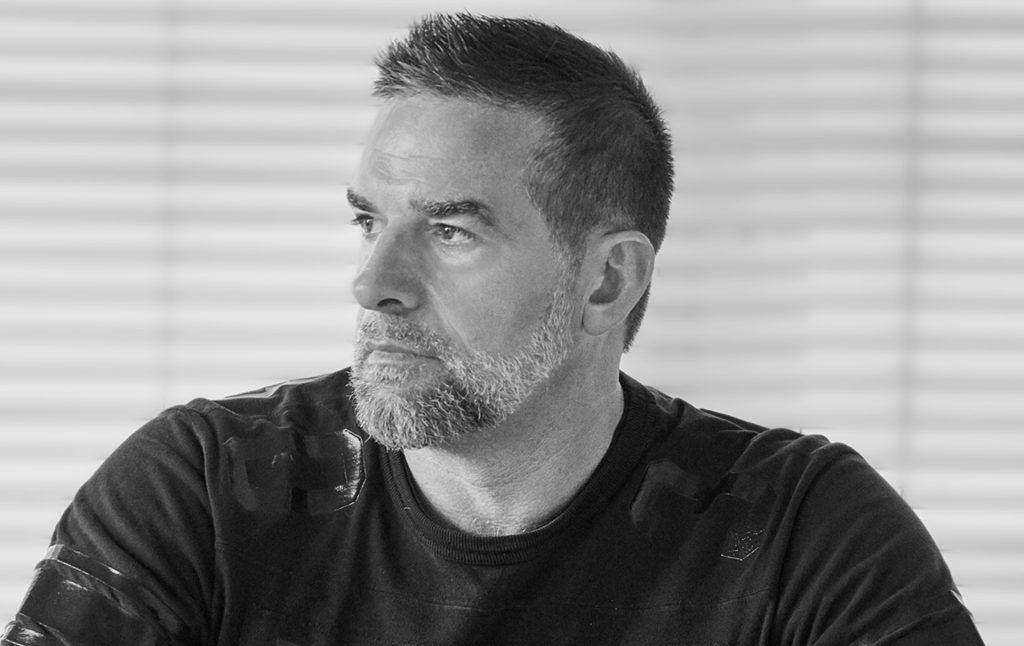 Eugeni Pons
Photography
Eugeni Pons (Barcelona, Spain, 1964) holds a degree in Philosophy from the UAB and, in parallel, studied photography at the IEFC in Barcelona. He began his professional career in 1992 with advertising photography and, in 1995, turned to architectural photography. Winner of five LUX architectural photography awards, he collaborates, at a national and international level, with some of the most relevant magazines in the sector, such as Wallpaper, Architectural Digest, Architectural Record, A+U, Bauwelt, Interni, Abitare, Architecture and Design, Interior Design, El País Semanal, La Vanguardia Magazine, El Periódico, among others. He has participated in several collective and monographic exhibitions.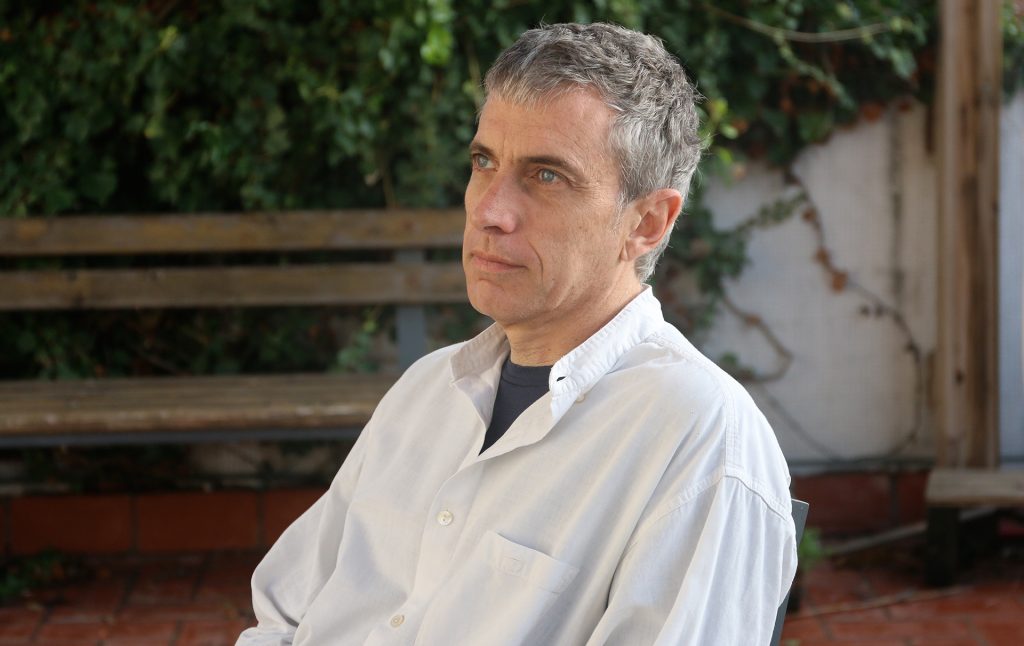 Jordi Pigem
Jordi Pigem (Barcelona, ​​Spain, 1964) holds a PhD in Philosophy from the University of Barcelona. He was a professor of Philosophy of Science at the Masters in Holistic Science at Schumacher College (United Kingdom) from 1998 to 2003. He is a professor of several courses at Spanish universities. He is the author, among others, of Àngels o robots: La condició humana a la societat hipertecnològica (Angels or robots: The human condition in hypertechnological society, 2018), Intel·ligència vital: Una visió postmaterialista de la vida i la consciència (Vital Intelligence: A Postmaterialist View of Life and Consciousness, 2016) and of Raimon Panikkar's edition and introduction, Ecosofia: La saviesa de la Terra (Ecosofia: The Wisdom of the Earth, 2021). He has obtained the Philosophy Prize of the Institut d'Estudis Catalans (1999), the Essay Prize of Resurgence and the Scientific and Medical Network (2006) and the Joan Maragall Prize (2016). In addition, he has published books and numerous articles on protected spaces, especially on evaluation and conservation criteria for natural heritage.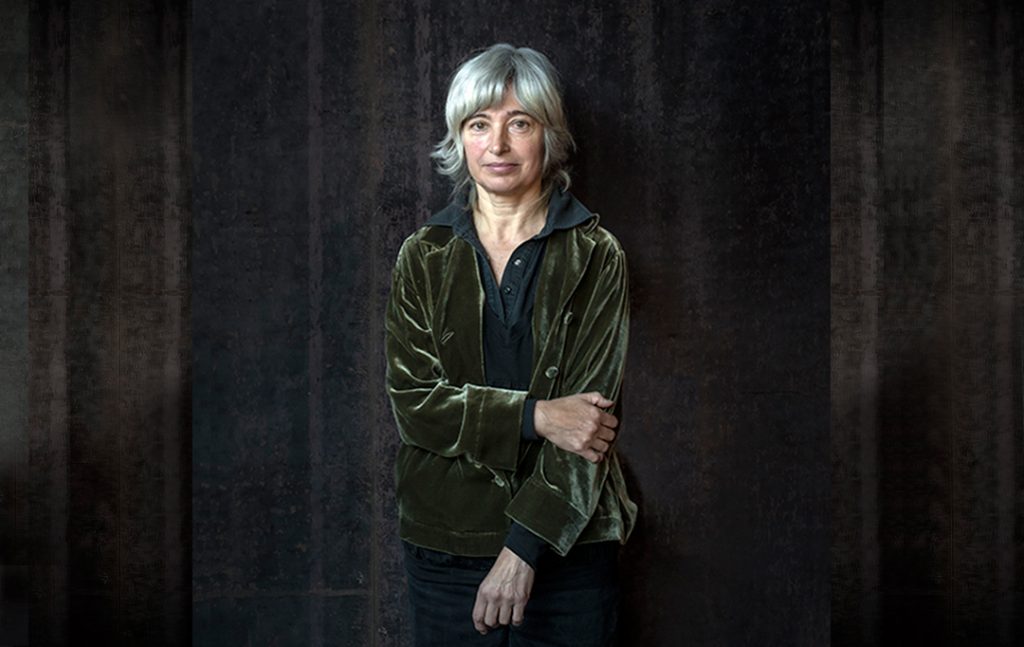 Sílvia Brossa Marí
Dance
Sílvia Brossa Mari (Olot, Spain, 1965) has a postgraduate degree in Movement and Education from the Institut del Teatre de Vic. In addition, she has a degree in Choreography and Interpretation Techniques from the Institut del Teatre de Barcelona, with a postgraduate degree in Expression and Communication from the Barcelona Municipal School of Expression. She has worked for ten years as a performer with the Magnet i Burch Company, two seasons in a project for the Romea Theatre, and three years for the Joglars Company. In addition, she has created several short pieces for different festivals and has a lot of experience as a teacher, both with children and adults. She has been collaborating with RCR Lab·A since 2018.