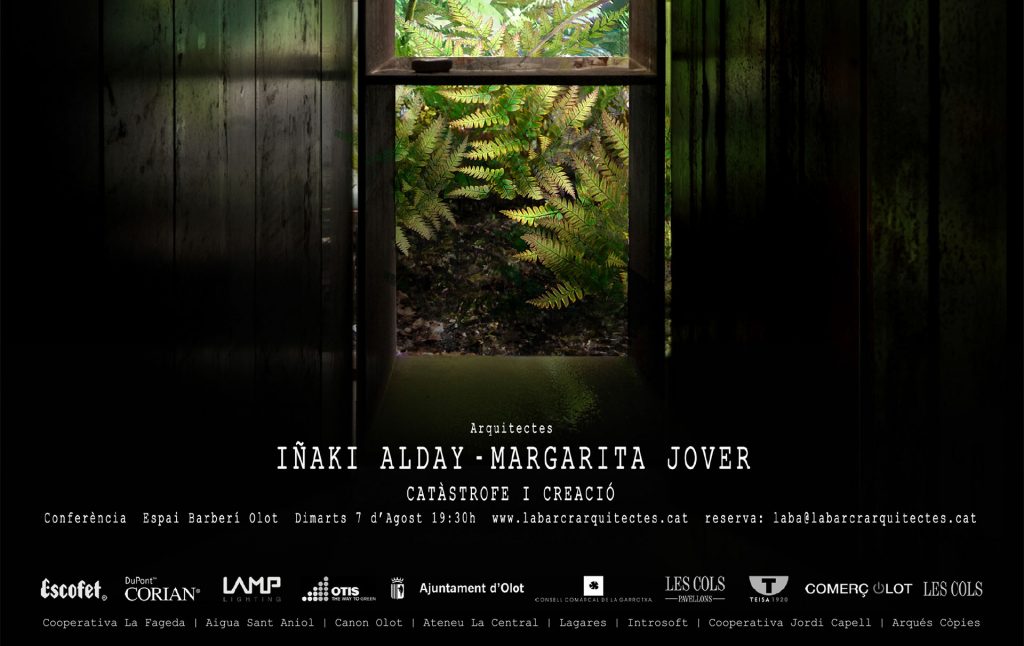 The four conferences were given by Iñaki Alday & Margarita Jover, Josep Maria Montaner, Miquel Rodríguez, and Fuensanta Nieto & Enrique Sobejano.
Invited Artist Daniel Terzano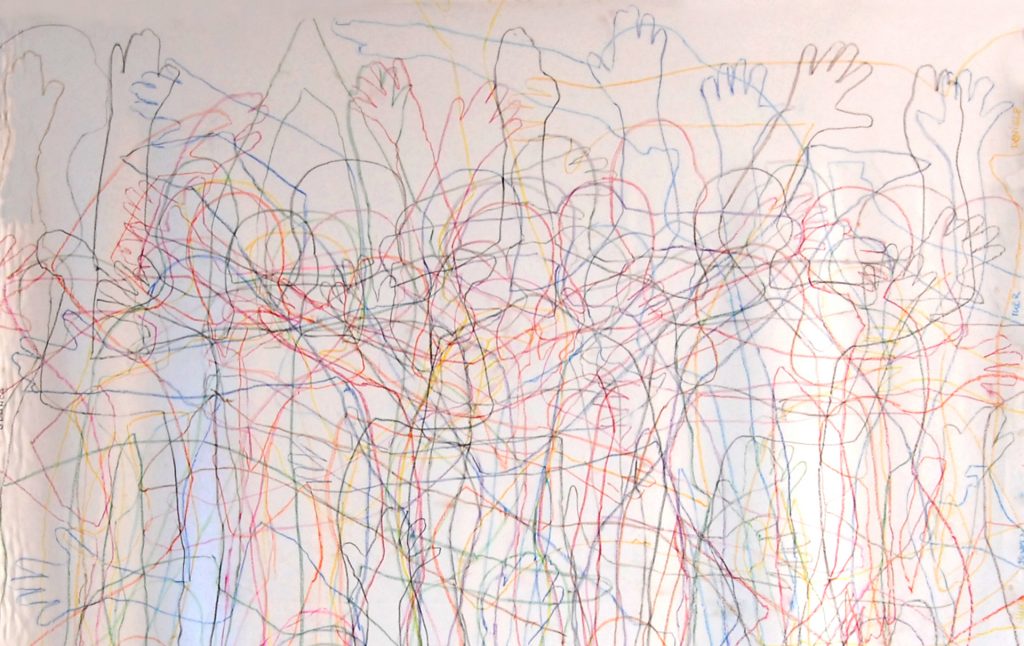 Cartography of a Party
Barberí Space
From 4 to 31 August 2012
Daniel Terzano shows us a personal atlas, shaped by the geographies of the people around him, in different degrees of relationship according to each canvas, and by the silent map of his own body. Many of his models, who freely decide the pose in which they want to be profiled, choose to rest one or two hands on the canvas. There is undoubtedly ritual because Daniel Terzano sometimes sets the action with specific music and always maintains a constant ceremony in the performance.
Tuesday, August 7, 2012 Conference | Architecture and Landscape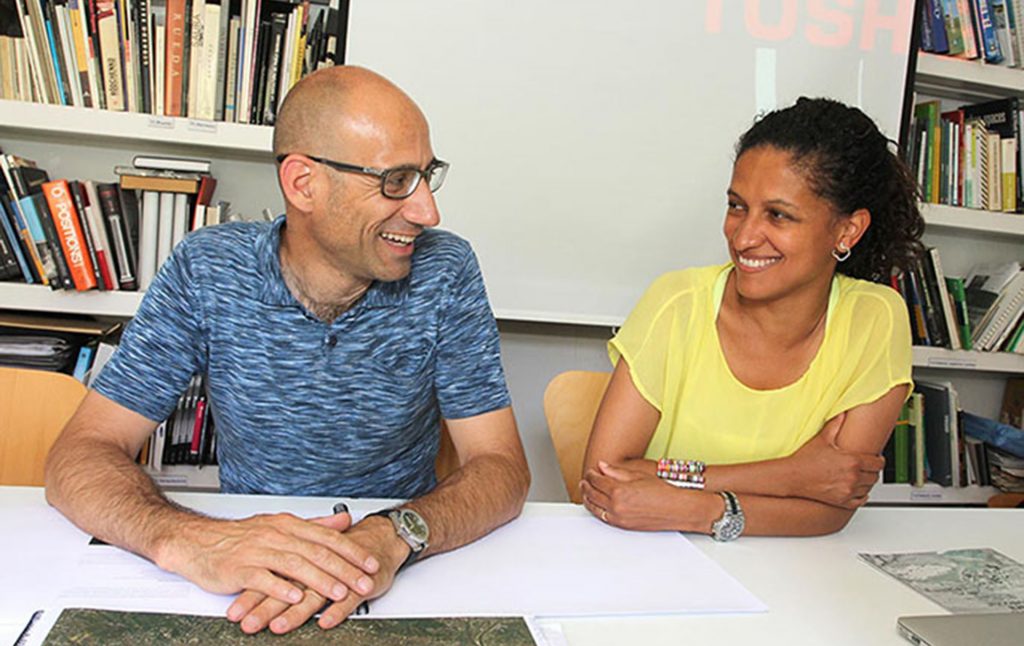 Catastrophe and creation
Iñaki Alday & Margarita Jover
The aldayjover architecture and landscape studio was founded in 1996 in Barcelona by Iñaki Alday (Saragossa, Spain, 1965) and Margarita Jover (Paris, France, 1969) architects from the Vallès School of Architecture (ETSAV-UPC), and has a second headquarter in Charlottesville, Virginia, USA. The firm approaches public architecture and landscape works with a specific and attentive approach to the site. It has received, among others, the 2009 FAD City and Landscape Award, the 2002 European Urban Public Space Award, and the 2001 and 2005 García Mercadal Architecture Award.
Thursday, August 9, 2012 Conference | Architecture and landscape
RCR and the Landscape: Ecotopes and Farmland, Diagrams and Atmospheres
Josep Maria Montaner
Josep Maria Montaner (Barcelona, Spain, 1954) holds a PhD in Architecture and teaches Architectural Composition at the Barcelona School of Architecture (ETSAB-UPC). He co-directs with Zaida Muxí the 21st-century Housing Laboratory Master. He has taught courses and conferences in Europe, America and Asia. He is the author of more than thirty books, such as Después del Movimiento Moderno (After the Modern Movement, 1993); La modernidad superada (Modernity overcome, 1997); Arquitectura y crítica (Architecture and criticism, 1999); and Sistemas arquitectónicos contemporáneos (Contemporary architectural systems, 2008). Collaborator with the newspapers El País and La Vanguardia, he received the National Urbanism Award in the 2005 journalistic initiative of the Ministry of Housing and published in national and international magazines.
Wednesday, August 29, 2012 Conference | Economy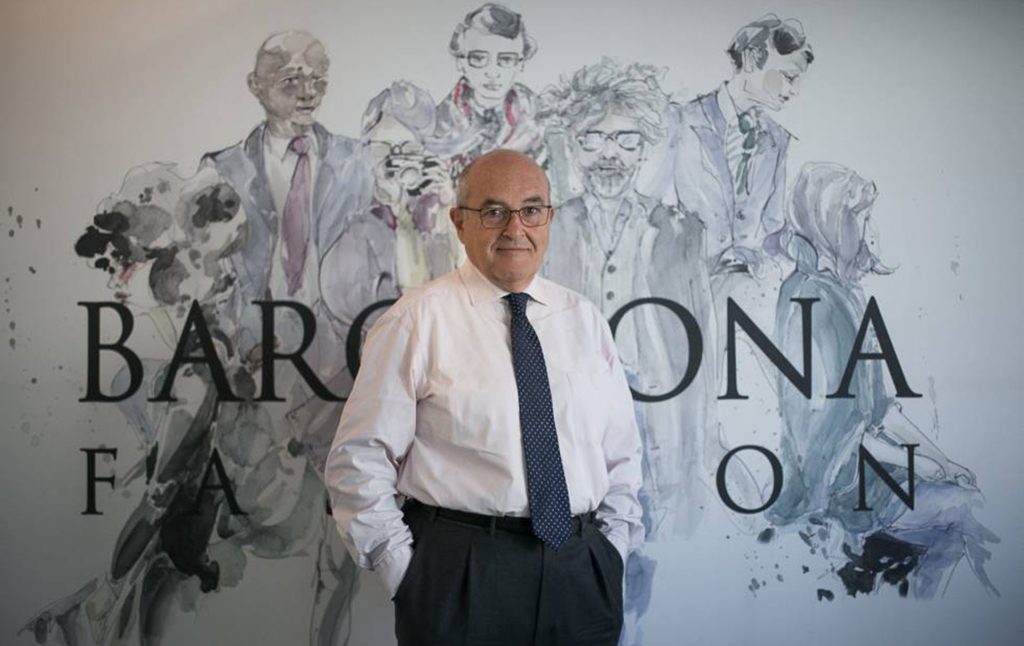 Olot: Commercial City of the Future
Miquel Rodríguez
Miquel Rodríguez (Barcelona, Spain, 1943) trained in Business Sciences, with a special link to the textile sector. He has been a commercial technical advisor for the Barcelona Chamber of Commerce and the Catalan Council of Chambers, as well as a consultant and business advisor, a task he has combined with teaching as a professor specializing in distribution. From 2011 to 2018, he assumed the direction of the 080 Barcelona Fashion catwalk, as manager of the Consortium of Trade, Crafts and Fashion of the Generalitat (CCAM).
Thursday, August 30, 2012 Conference | Architecture and Landscape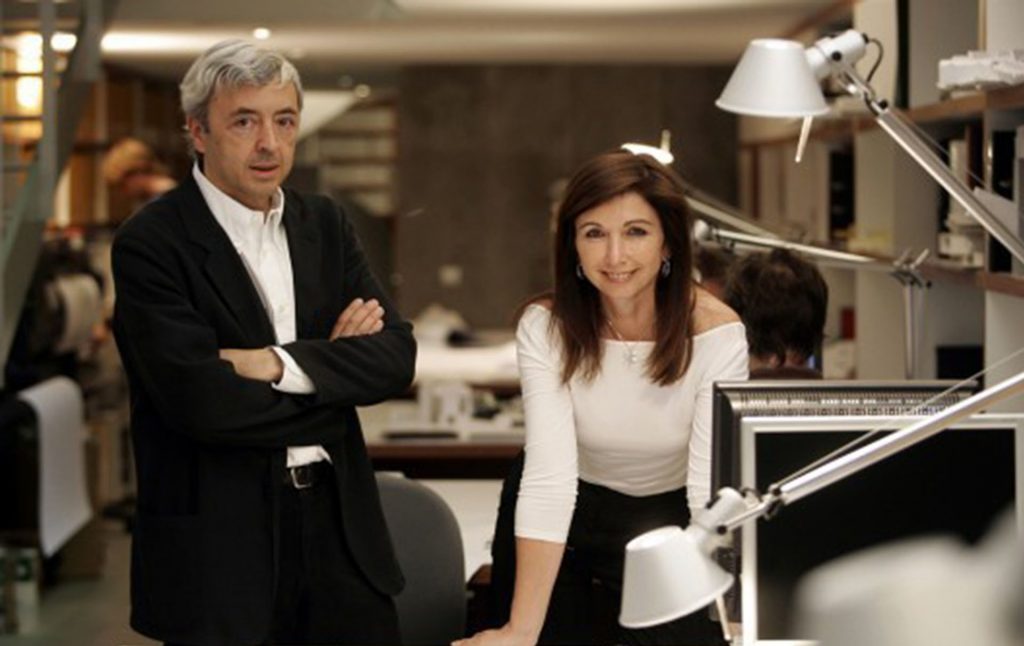 Combinatorial Spaces
Fuensanta Nieto & Enrique Sobejano
Nieto Sobejano Arquitectes was founded in 1985 with headquarters in Madrid and Berlin by Enrique Sobejano (Madrid, Spain, 1957) and Fuensanta Nieto (Madrid, Spain, 1957), architects from the Madrid School of Architecture (ETSAM-UPM). Their work has been published in numerous magazines and books and exhibited, among others, at the Venice Biennale (2000, 2002, 2006 and 2012), at MoMA in New York (2006), at the Kunsthaus in Graz (2008) and at the MAST Foundation in Bologna (2014). They have received the National Award for Conservation and Restoration of Cultural Assets from the Ministry of Culture 2007 and the Aga Khan Award for Architecture 2010. They are Honorary Members of the American Institute of Architects (AIA).