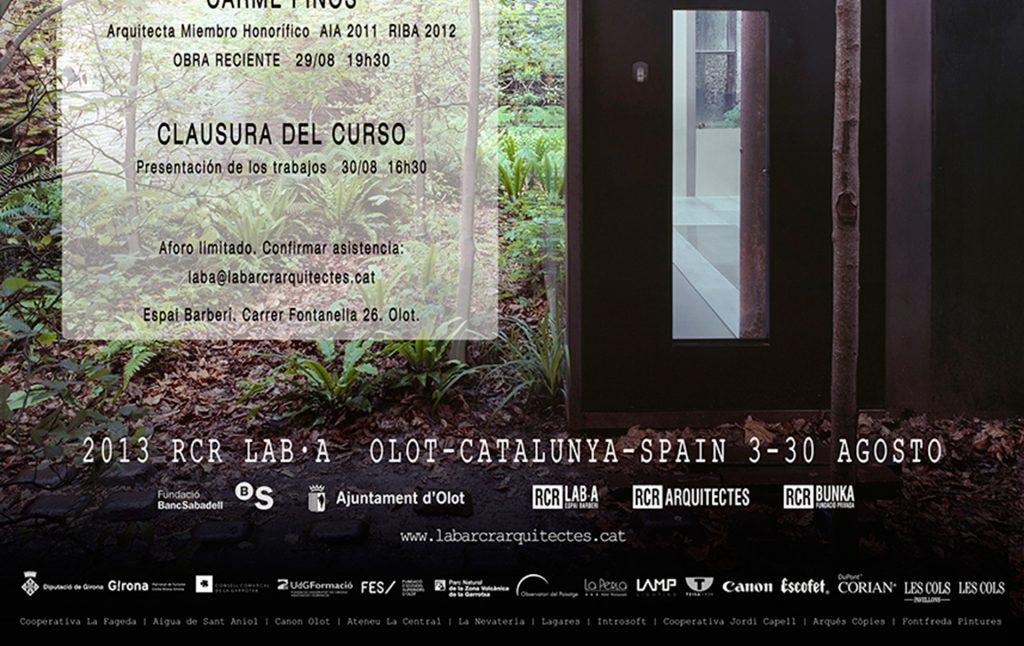 The four conferences were given by Joan Nogué, Ramon Bosch & Bet Capdeferro, Josep Maria Montaner and Ryue Nishizawa.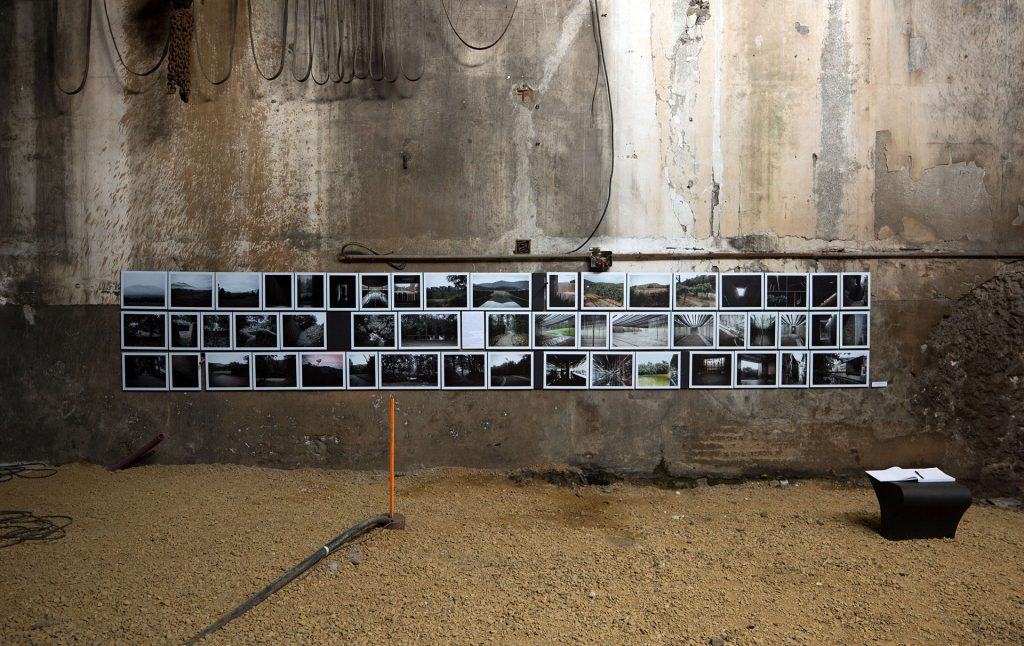 RCR Landscapes
Barberí Space Hall
From 3 to 30 August 2013
RCR Landscapes is a collection of photographs that Italian architect Emiliano Roia took in August 2012 during the International Architecture and Landscape Workshop. Experiencing projects on their site is always unique: the building or space's scale and the place's general atmosphere play a crucial role in your impressions.
The photographs were published in a book edited by RCR BUNKA Private Foundation.
Invited artist Daniel Terzano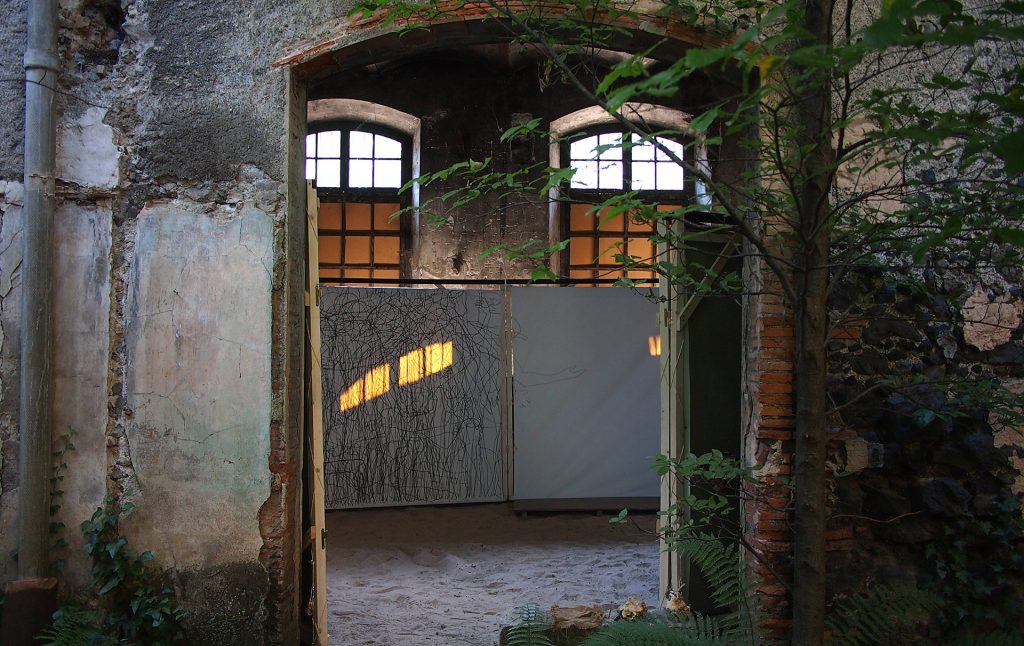 In Spiral
Barberí Space
From 3 to 30 August 2013
La cartografia i l'experiència marquen l'acció de l'Espai Barberí. Qüestió d'escala. I de mà. Daniel Terzano fa precisament això amb els seus models: transcripcions a escala 1:1 fetes passant el seu braç pel cos de l'individu. Són rellevants la posició del model, el gest, l'actitud. Cada situació que viu (o que provoca) cada model queda recollida en un sol traç continu. Com en un mapa, l'espai col·lapsa en dues dimensions.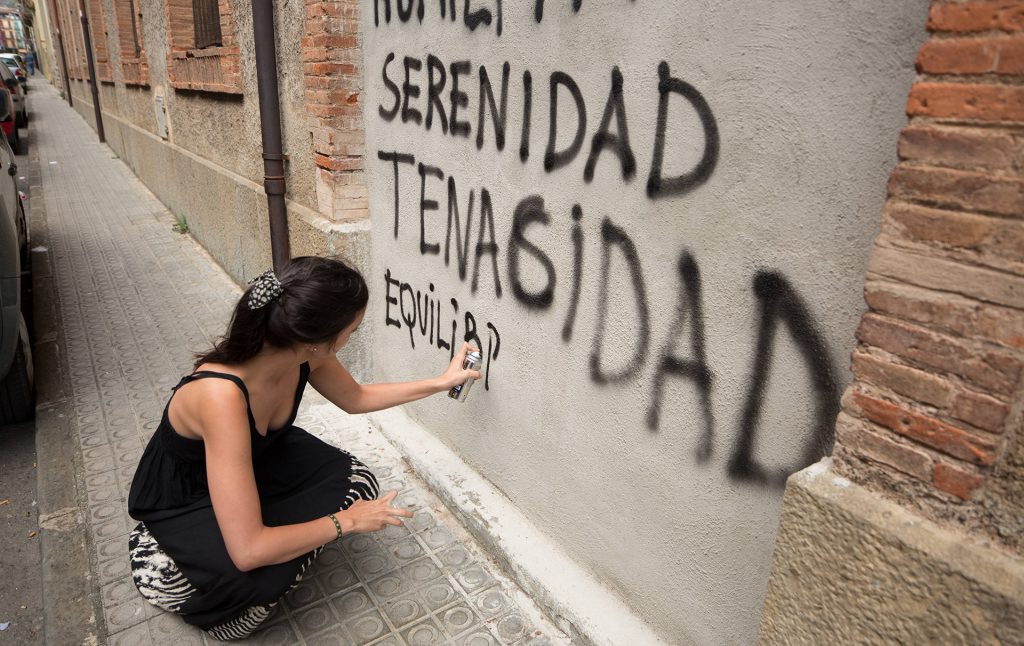 Performance
Fontanella Street, Olot
August 29, 2013
Tuesday, August 6, 2013 Conference | Architecture and Landscape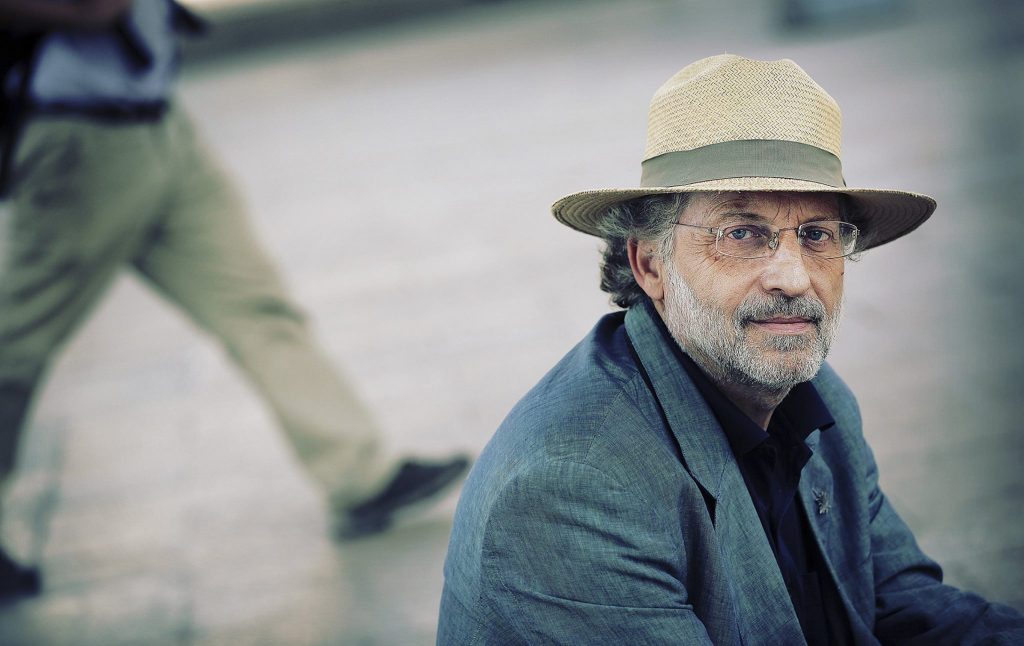 The Reunion with the Place: Paradigm Change, Society and Landscape
Joan Nogué
Joan Nogué (Hostalets de Bas, Spain, 1958) is professor of Human Geography at the University of Girona and director of the Landscape Observatory of Catalonia. He holds a PhD from the Universitat Autònoma de Barcelona and a master's degree at the University of Wisconsin, USA. He has been a visiting professor at European and American universities. He works in two main lines of research: geographical and territorial thinking and the analysis of the landscape from the perspective of cultural studies. He has published several books and articles in international journals. He is a regular contributor to La Vanguardia. He has received the King Jaume I Award for Urbanism, Landscape and Sustainability (2009) and the Joan Fuster Essay Award for the book Paisatge, territori i societat civil (Landscape, Territory and Civil Society, 2010).
Thursday, August 8, 2013 Conference | Architecture and Landscape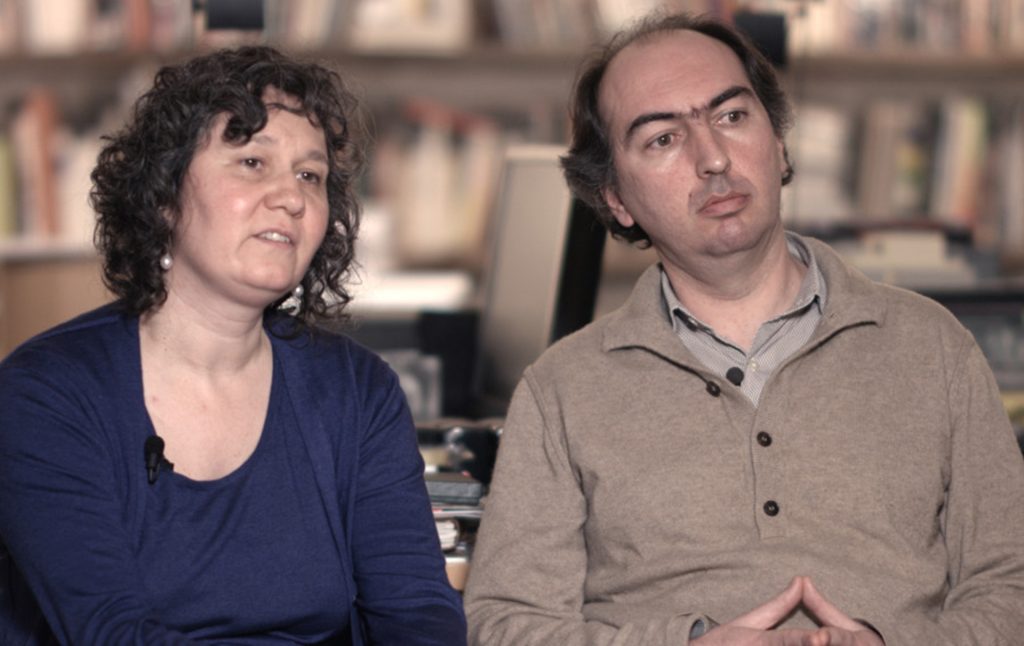 Toponyms
Ramon Bosch & Bet Capdeferro
The bosch.capdeferro study was founded in 2003 in Girona by Ramon Bosch (Girona, Spain, 1974) and Bet Capdeferro (Girona, Spain, 1970), architects from the Barcelona School of Architecture (ETSAB-PUC). Their professional activity has always been accompanied by teaching in Barcelona, Zurich and Girona. Their work has been recognized with FAD awards and selected for several editions of the European Landscape Biennale. In addition, the recognition of the Young Architects of Catalonia Award 2002, the Girona Architecture Award 2010 and 2012, the ASCER Ceramics Award 2011 and the Special Mention for Emerging Architect of the Mies van der Rohe Award 2011 stand out.
Tuesday, August 13, 2013 Conference | Architecture and Landscape
RCR and the Landscape: Ecotopes and Farmland, Diagrams and Atmospheres
Josep Maria Montaner
Josep Maria Montaner (Barcelona, Spain, 1954) holds a PhD in Architecture and teaches Architectural Composition at the Barcelona School of Architecture (ETSAB-UPC). He co-directs with Zaida Muxí the 21st-century Housing Laboratory Master. He has taught courses and conferences in Europe, America and Asia. He is the author of more than thirty books, such as Después del Movimiento Moderno (After the Modern Movement, 1993); La modernidad superada (Modernity overcome, 1997); Arquitectura y crítica (Architecture and criticism, 1999); and Sistemas arquitectónicos contemporáneos (Contemporary architectural systems, 2008). Collaborator with the newspapers El País and La Vanguardia, he received the National Urbanism Award in the 2005 journalistic initiative of the Ministry of Housing and published in national and international magazines.
Wednesday, August 28, 2013 Conference | Architecture and landscape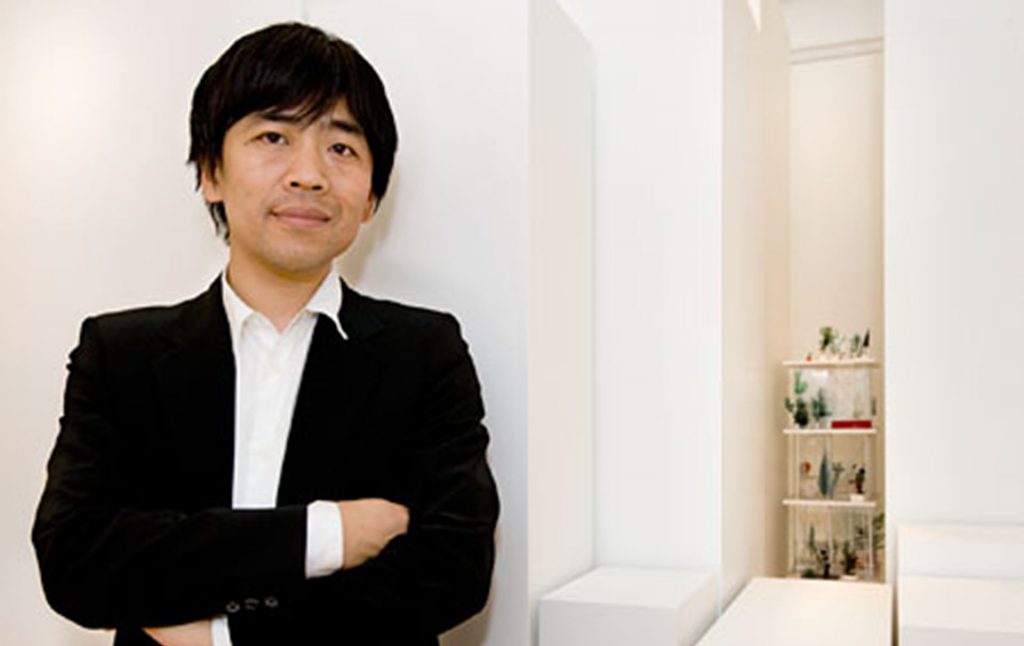 Recent work
Ryue Nishizawa
Ryue Nishizawa (Tokyo, Japan, 1966) is an architect who graduated from Yokohama National University in 1990. He founded SANAA with Kazuyo Seijima in 1995 and his own office in 1997. Among his works on his own are the Weekend House (1998 ), the Moriyama House (2005), La Casa A (2006) and the Towada Art Center (2008), all in Tokyo. Among SANAA's most emblematic works is the Museum of Contemporary Art of the 21st Century in Kanazawa (2004), the New Museum of Contemporary Art in New York (2006), the Rolex Learning Center (2009) of the School Federal Polytechnic of Lausanne (EPFL) in Switzerland, and the Louvre Lens Museum (2012) in France. In 2010 he received the Pritzker Prize.