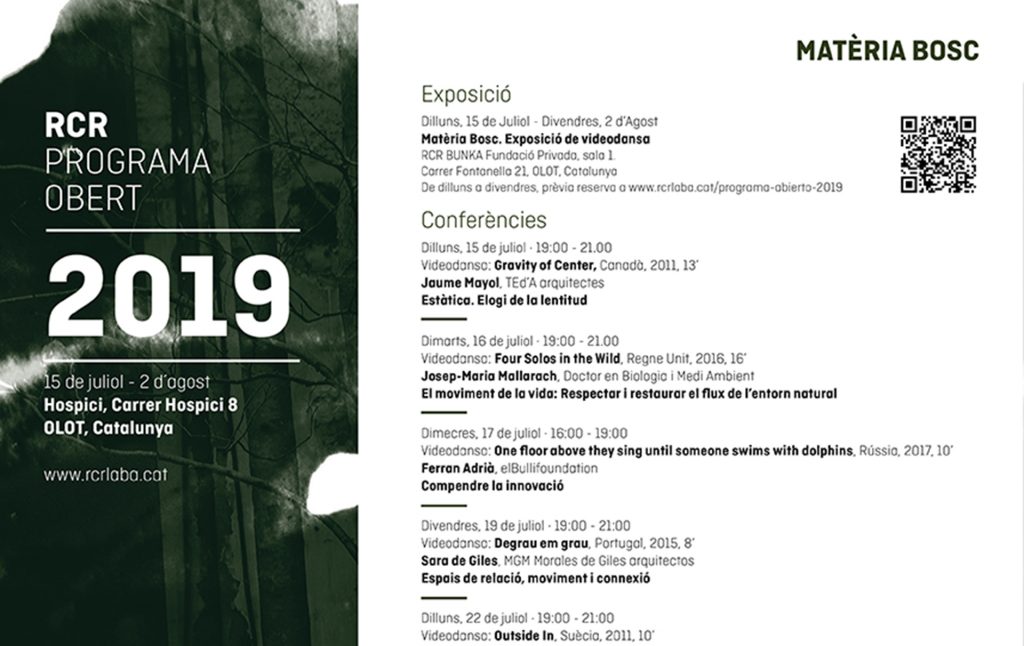 The theme of the 2019 edition was movement.
The ten conferences were given by Jaume Mayol, Josep-Maria Mallarach, Ferran Adrià, Sara de Giles, Bibiana Puigdefàbregas, Benoît Decron, Ivan Pintor, Hisao Suzuki, Eduardo Bonito and Smiljan Radić, all preceded by video art creations from the Forest Matter cycle.
Forest Matter is a selection of eleven video dance and video artworks that explore the aesthetic power of the forest through the body, image and movement. The idea of Materia Bosque arises inspired by the intimate connection that the work of RCR Arquitectes has with trees as the primary material for the construction of living spaces. The tree is an essential element of the landscape that, in addition, gives us shade, food, medicine, firewood, wood, peace and a future. Still, if we learn to look at it, it becomes another living being with whom we share territory, collaborate, dialogue and dance.
Thanks to REDIV – Xarxa Iberoamericana de videodansa, Dança em Focus, Fiver, Simon Whitehead, Brisa MP, and all the 2019 Open Program conferences guests who have inspired the selection.
Monday, July 15, 2019 Forest Matter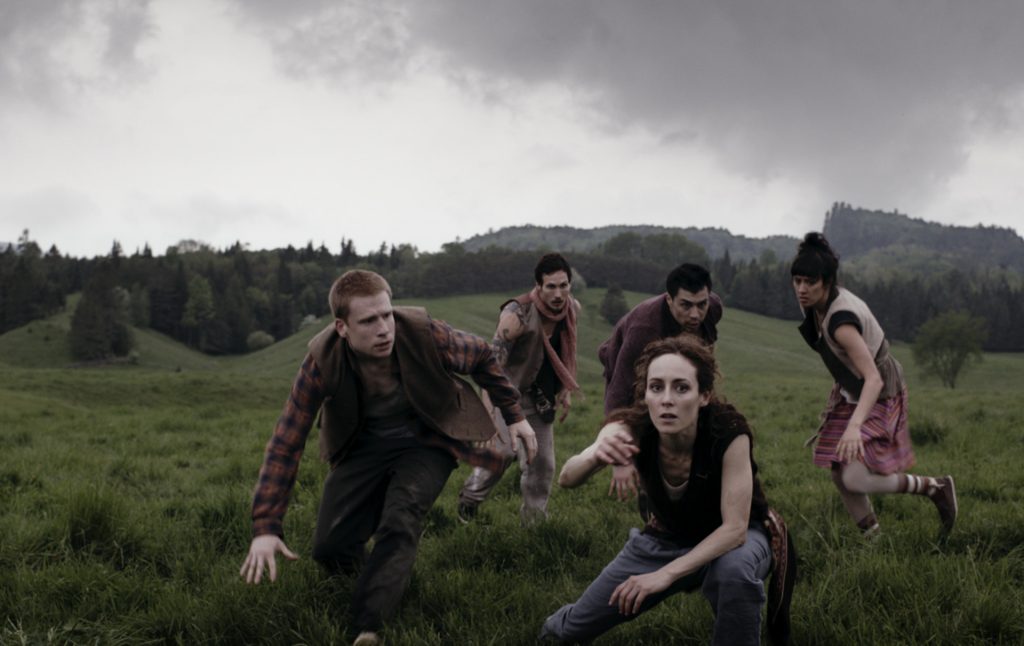 Gravity of Center
Canada (2011), 13 min
Direction: Thibaut Duverneix and Víctor Quijada
Choreography: Víctor Quijada
Natural and architectural space coexist in Gravity of Center as parallel universes that symbolize the conflict between social assimilation and the need for individualism, the dichotomy between abundance and scarcity, and pack mentality versus herd mentality.
Concept, direction and edition: Thibaut Duverneix and Victor Quijada. Choreography: Victor Quijada. Director of photography: Christophe Collette. Music and Sound Design:  Jasper Gahunia. Dancers: Elon Höglun, Emmanuelle LePhan, Daniel Mayo, Anne Plamondon, Victor Quijada. Co-production by Natalie Galazka, Sach Baylin-Stern, the RUBBERBANDance group and ANTLER Films, with the support of BravoFACT, the Canada Council for the Arts, Société de la Place des Arts de Montréal, and Conseil des arts et des lettres du Québec.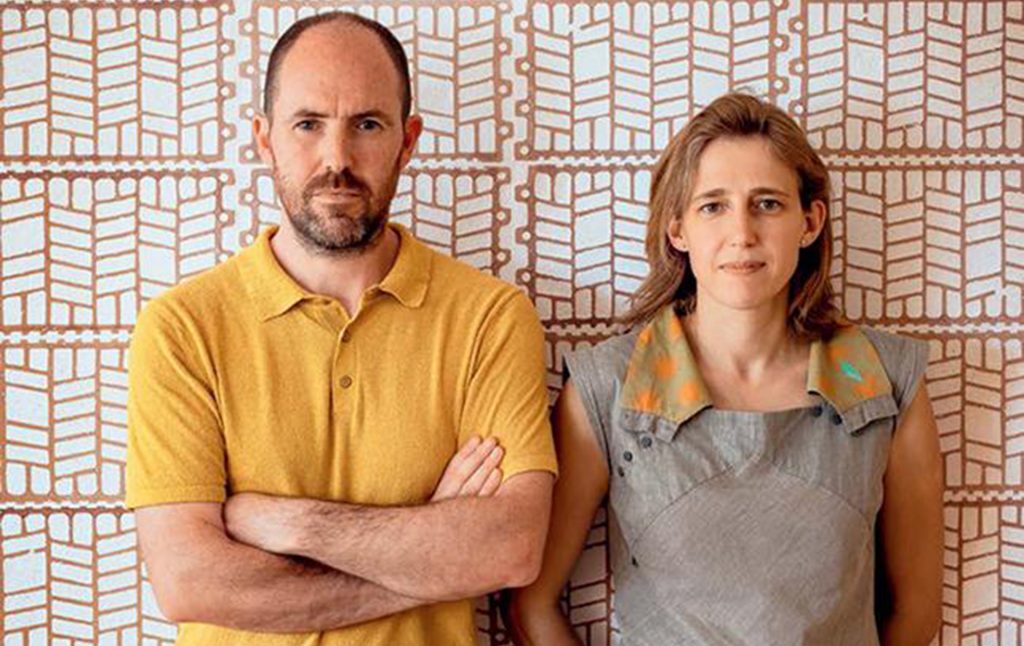 Static. Praise of Slowness
James Mayol
TEd'A arquitectes was founded by Irene Pérez Piferrer (Barcelona, Spain, 1976) and Jaume Mayol Amengual (Mallorca, Spain, 1976), architects from the Vallès School of Architecture (ETSAV-UPC). Jaume Mayol is a doctor of architecture from the Universitat Politècnica de Catalunya. They have been jurors and visiting professors at several universities, including Cornell, the Academia di Architettura di Mendrisio, the Kingston School of Art in London, KTH Stockholm and TU Munich. They currently teach at the Fakultät für Architektur TU Graz (Austria) and Stuttgart Universität (Germany). His work was exhibited in the Pavilion of Spain at the Biennial of Architecture of Venice in 2016, in the Catalan-Balearic Pavilion in the Biennial of Architecture of Venice in 2012 and in the travelling exhibition 'Sensible matter: young Catalan architects 2010- 2012'.
Tuesday, July 16, 2019 Forest Matter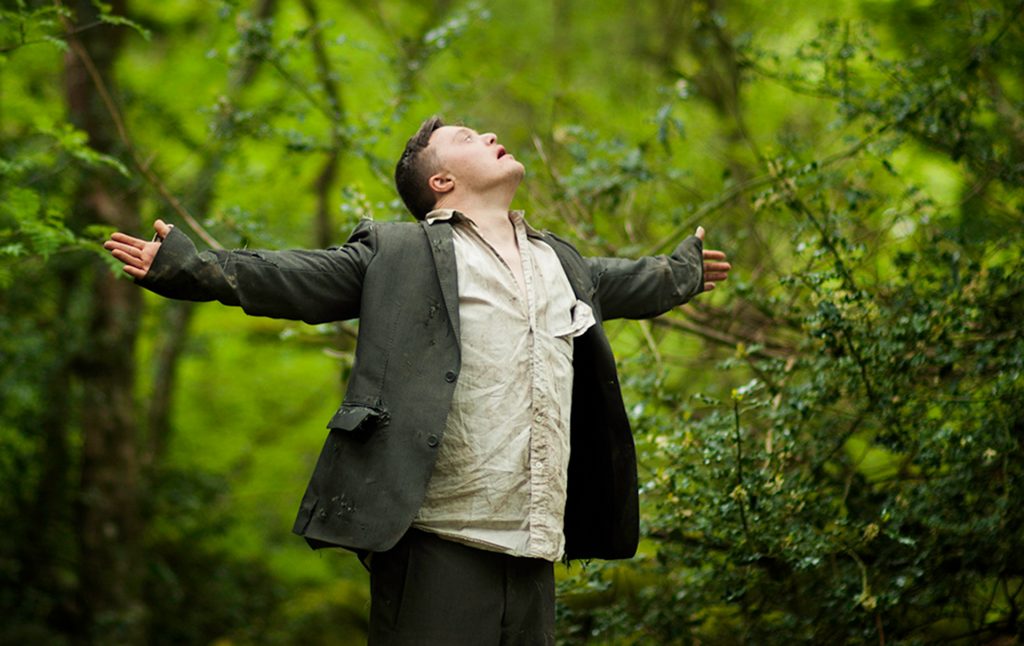 Four Solos in the Wild
United Kingdom (2016), 18 min
Director: Ray Jacobs
Choreography: Mervyn Bradley, Erika Juniper, Graham Busby and Andrew Kelly
Non-professional artists often evoke truth and depth in art. Performers Mervyn Bradley, Erika Juniper, Graham Busby and Andrew Kelly spent two weeks in Tycanol Forest in Wales and from this experience created four dance solos where they play with their physical and perceptual limits to surrender to an absolute symbiosis with nature. It is a project carried out with Arty Party, an association that works with adults with learning disabilities to explore, express and celebrate their creativity.
Solo performers: Mervyn Bradley, Erika Juniper, Graham Busby and Andrew Kelly. Project performers: Chloe Shepherd, Dean Warburton, Georgie Dawson. Creative support: Anna Belyavin, Fran O'Boyle, Tara Rutter. Choreographic mentor: Rachel Liggitt. Music: Deuair. Sound design: Jonah Brody. Residence Facilitator: Simon Whitehead. Costume and design: Wren Miller. Supply: Drew Robertson Jacobs. Assistant cameraman: Callum Barre. Cinematographer: Jonathan Tritton. Editing: Jonathan Tritton and Ray Jacobs. Dub Mixers: Andrew Wilson and Rob Edwards. Photography: Chris Nash and Ray Jacobs. Directed by Ray Jacobs. Produced by Arty Party.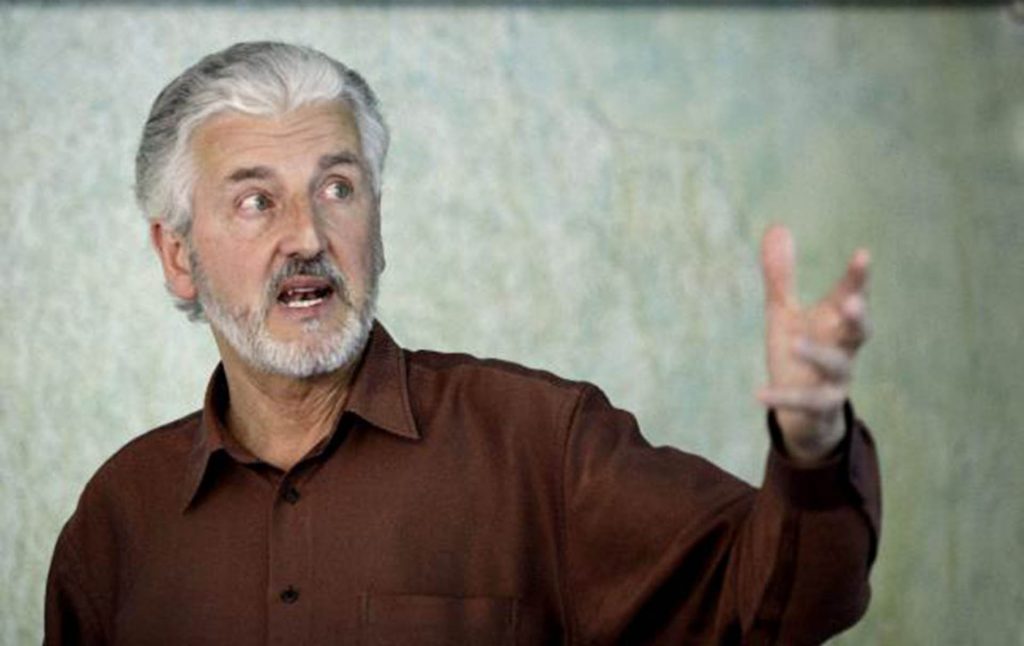 The Movement of Life: Respect and Restore the Flow of the Natural Environment
Joseph Maria Mallarach
Josep Maria Mallarach (Olot, Spain, 1955) was the first director of the Garrotxa Volcanic Zone Natural Park (1985-1991) and coordinated with Josep Germain the first evaluation of Catalonia's protected areas system (2001-2003). It is part of the Working Group for the evaluation of the effectiveness of the management of protected areas of the World Commission of Protected Areas of the IUCN. He wrote the evaluation chapter of Spain's Protected Natural Areas Action Plan (2002) and the first evaluation (2007). Since 2001, he has directed the master's degree in protected natural areas at the Autonomous Universities of Madrid, Complutense and Alcalá de Henares. He has published six books and numerous articles. He is the founder of the Silene association to study, disseminate and promote the intangible spiritual and cultural heritage and its inherent values, especially with regard to Nature.
Wednesday, July 17, 2019 Forest Matter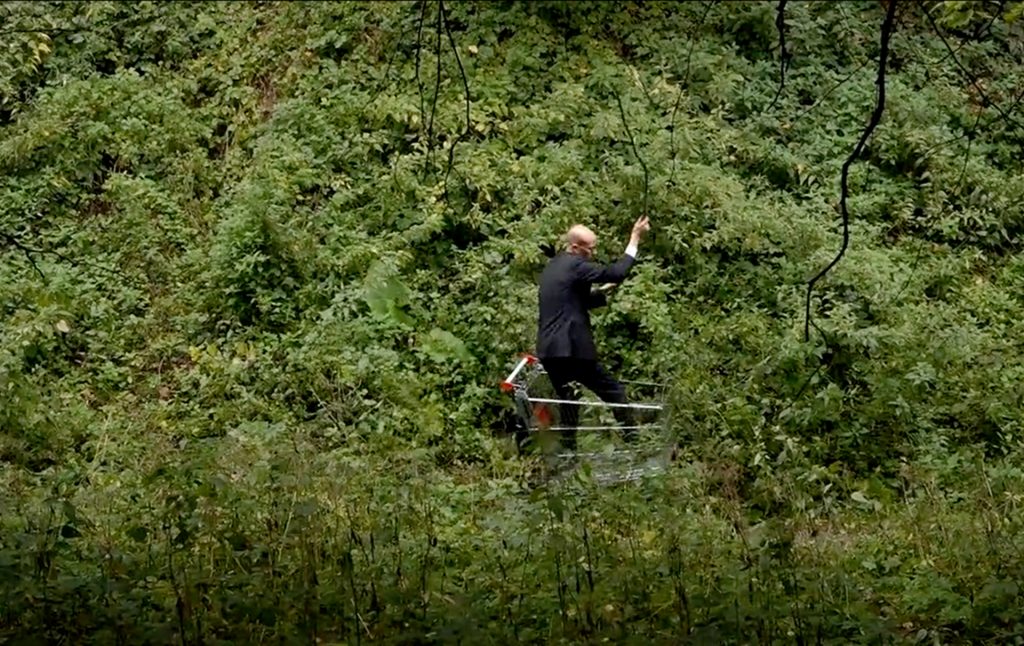 One Floor Above, They Sing Until Someone Swims With Dolphins
Russia (2017), 10 min
Director and choreographer: Vik Laschenov
The heroes of this contemporary tale work in large corporations. They are successful and stylish but seem unhappy. They are trying to make sense of their lives and, almost unconsciously, escape into the forest treated here as a space where anything is possible. The video art "One floor above they sing until someone swims with dolphins" uses irony, paradoxes and nostalgia to accompany this search. Vik Laschenov has studied film and dance and works with mass culture, pop, kitsch and the aesthetics of error.
Director and screenwriter: Vik Laschenov. Dancers: Alexey Kirsanov, Vladimir Ermachenkov, Emil Agaev, Yuri Kordas, Alexey Tsurkan, Alexandr Margorin, Roman Finogeev, Boris Borisov, Vasili Korneev, Konstantin Kuzmin, Andrey Glazov, Pavel Smirnov, Iliya Silaev, Ivan. · Sound (music): Vik Laschenov. Chamber: Nikita Lychev, Sergei Kuznetsov, Lena Artemenko, Alexey Kurbatov, Vik Laschenov. Editor and producer: Vik Laschenov.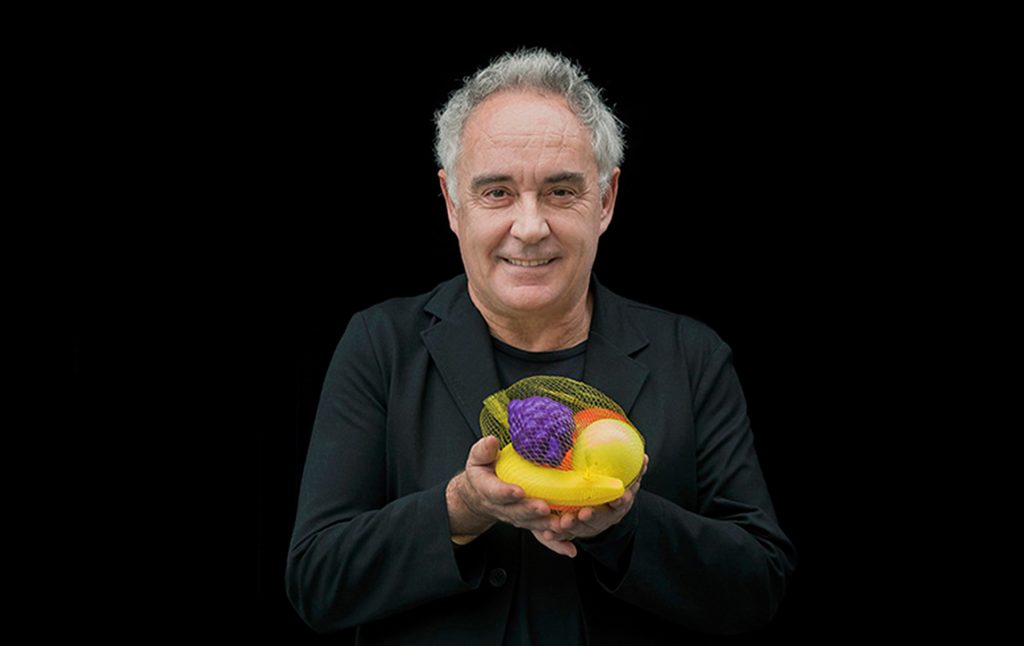 Understanding Innovation
Ferran Adrià
Ferran Adrià Acosta (Hospitalet de Llobregat, Spain, 1962) started in 1980 as a dishwasher at the Playafels hotel in Castelldefels, where he became familiar with basic culinary techniques. In 1982 he joined the prestigious restaurant Finisterre. In the summer of 1983, he spent his month on leave from military service at the restaurant in Cala Montjoi where he started as head chef in 1984 until his appointment by the director, Juli Soler, as head chef in tandem with Christian Lutaud. In 1986 he became sole chef of elBulli. From 1987, Ferran decided to propose his own way of seeing the kitchen. Until 1993, this "Mediterranean style" marked elBulli's cuisine. In 1990, elBulli S.L. was born, a company formed by Juli Soler and Ferran Adrià. A series of new concepts, elaborations, techniques and service formats appear that prepare the way for the change that will indisputably occur in 1994. In 2000, elBullitaller is created, on Carrer Portaferrissa in Barcelona, ​​and a new model of creativity is established . In 2011 elBullirestaurante closed its doors to transform into elBullifoundation in 2013, a private foundation with a family structure promoted by Ferran Adrià and Juli Soler.
Friday, July 19, 2019 Forest Matter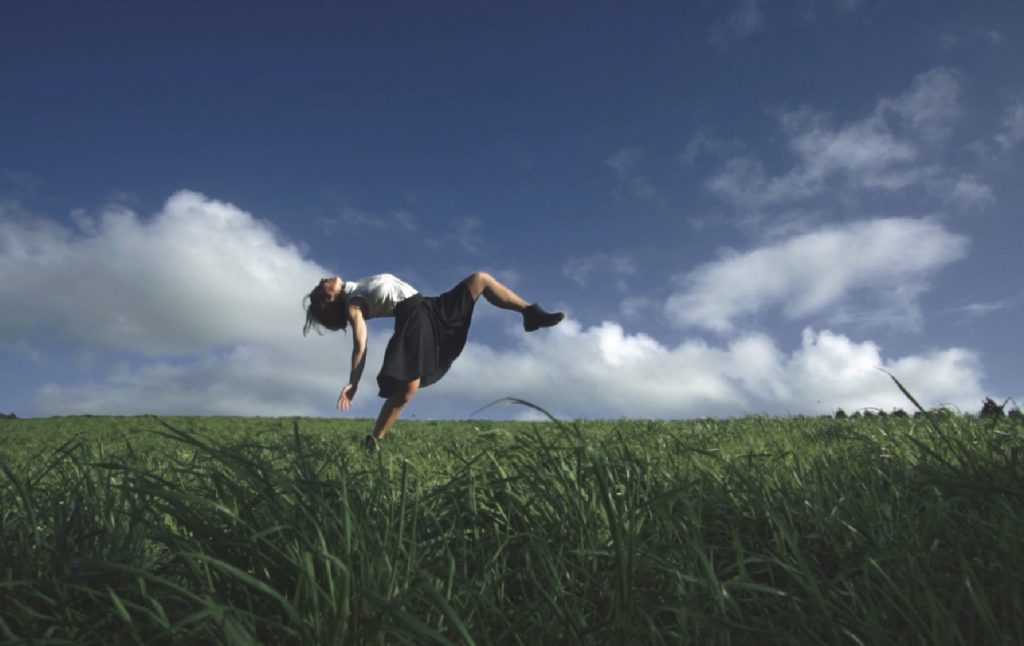 Degrau em grau
Portugal (2015), 8 min
Direction: Hugo França
Choreography: Carolina Rocha
The Azores Islands is the territory that Hugo França and Carolina Rocha have chosen to create this work that transits intermittently between the artifices of architecture and the natural spaces that support them. In work, the creators encourage us to experience the island where they were born and to submit to their games of forms and perspectives. In Degrau em grau body, architecture and nature become bridges between heaven and earth. They are real places transformed into parallel worlds devoid of narrative but full of utopia, spontaneity and freedom.
Direction: Hugo França. Choreography and interpretation: Carolina Rocha.
Conference | Architecture and Landscape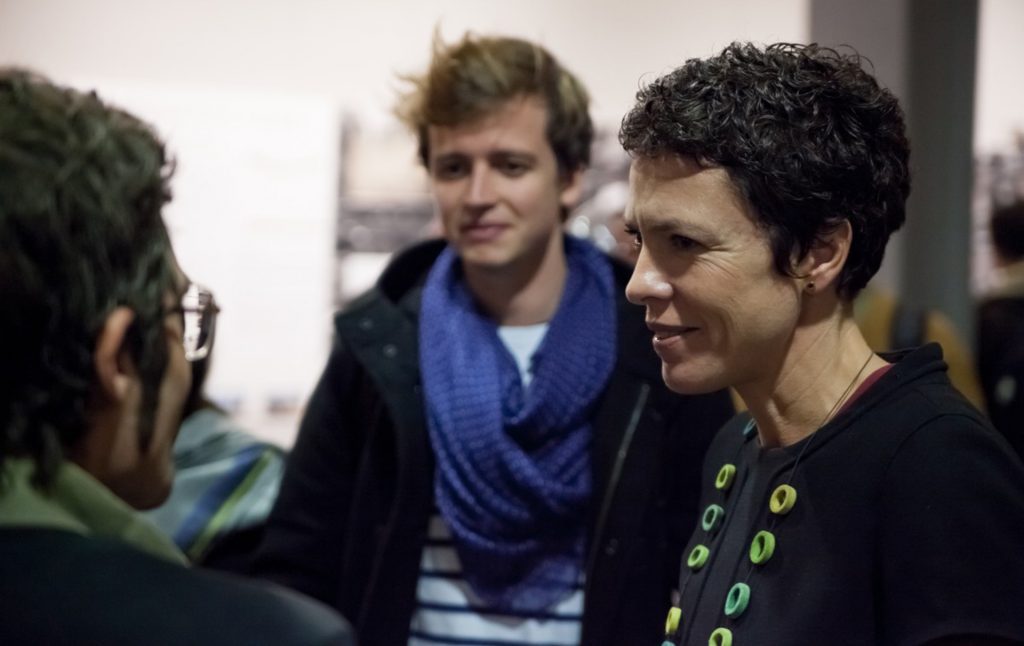 Spaces of Relationship, Movement and Connection
Sarah de Giles
Sara de Giles Dubois (Seville, Spain, 1972) holds a doctorate in architecture from the Seville School of Architecture (ETSAS), where she is an associate professor in the Department of Architectural Projects. Since 1998 she has been a partner of José Morales Sánchez, who founded the studio in 1987 with Juan González Mariscal. In 2004 the study was consolidated under the name Morales de Giles Arquitectos SL. Their work has been recognized with numerous national and international awards and exhibited at the Venice Architecture Biennale (2000, 2002 and 2006); at the exhibition "On Site: Nueva arquitectura en España" at the MoMA; and at the Biennial of Spanish Architecture (1997, 1999, 2001, 2007 and 2009). They have led workshops at universities such as the IUAV University of Venice, the TU Berlin, the University of Texas, the London Metropolitan School, the Catholic University of Santiago de Chile, among others.
Monday, July 22, 2019 Forest Matter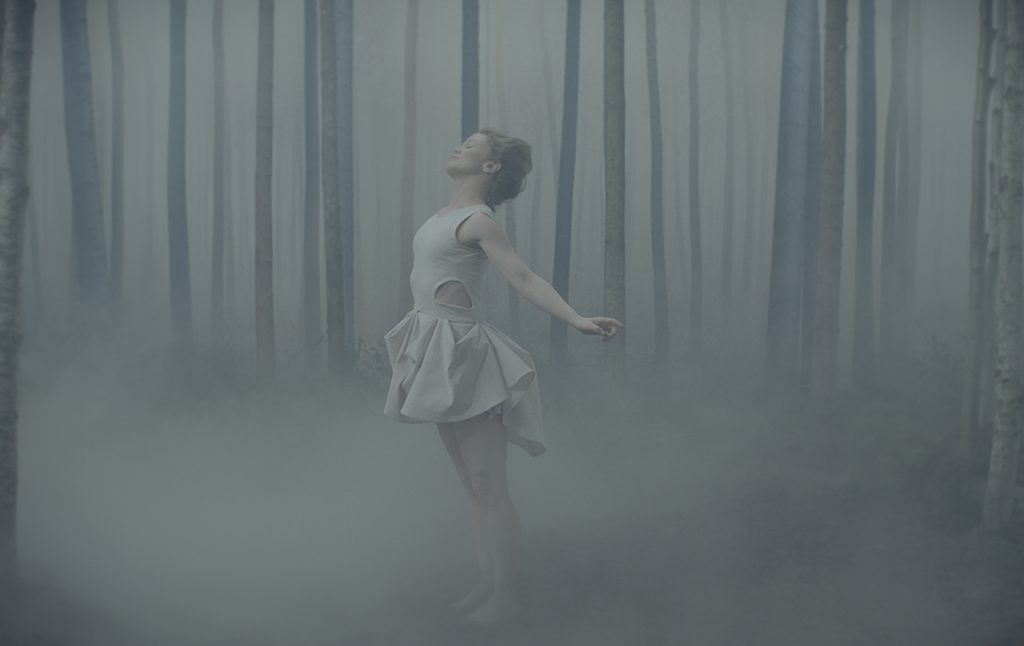 Outside In
Sweden (2011), 10 min
Direction: Tove Skeidsvoll i Petrus Sjövik
Choreography: Tove Skeidsvoll
What is real, and what is staged? Tove Skeidsvoll's impeccable performance in "Outside In" shows that the verisimilitude of a performative body can command the stage space, turning it into reality. In the work, the forest acts as a dream-inducing space and the being who inhabits it will have to use the power of imagination to overcome all kinds of interference and follow its path. The film is a collaboration of the dancer and choreographer with photographer Petrus Sjövik and was shot at Norrlands-Operan in Umeå, Sweden.
Concept, script and direction: Tove Skeidsvoll & Petrus Sjövik. Choreography: Tove Skeidsvoll. Cinematographer: Peter Sjövik. Edition: Nils Moström. Interpretation: Tove Skeidsvoll. Music: Johannes Burström. Produced by Norrlands Operan in collaboration with Film and Västernorrland.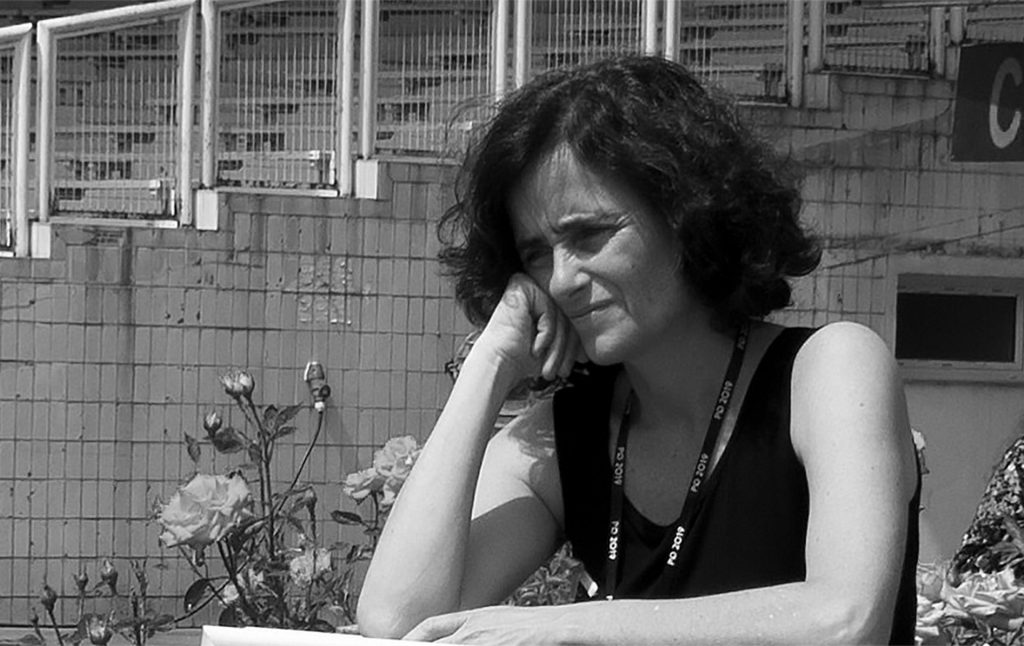 The recreational space
Bibiana Puigdefàbregas
Bibiana Puigdefàbregas i Sagristà (Sant Pol de Mar, Barcelona, Spain, ​​1972) holds a degree in dramatic art, specializing in scenography, from the Institut del Teatre de la Diputació de Barcelona, ​​and has studied architecture at the University Polytechnic of Catalonia. She has been working since 1998 as a professional scenographer. She has designed the scenography for several shows directed by Àlex Rigola and has worked with stage manager Ramón Simó. Shee has collaborated with the author and director Carol López and with stage managers such as Josep Maria Mestres, Magda Puyo, Rafel Duran, Mario Gas, Sven Eric Bechtolf and Xicu Masó. Since 2007 she has been a professor of Scenography at the Theater Institute, where she was head of the scenography speciality from 2013 to 2017. In addition, she has taught courses at the San Martín Theater in Buenos Aires (2006) and the University of the Basque Country (2007, 2008, 2010 and 2011) and published the article "Landscape as the Backgroud for Scenic Art" in the Theater and Performance Design magazine published by the Prague Quadrennial (2016).
Tuesday, July 23, 2019 Forest Matter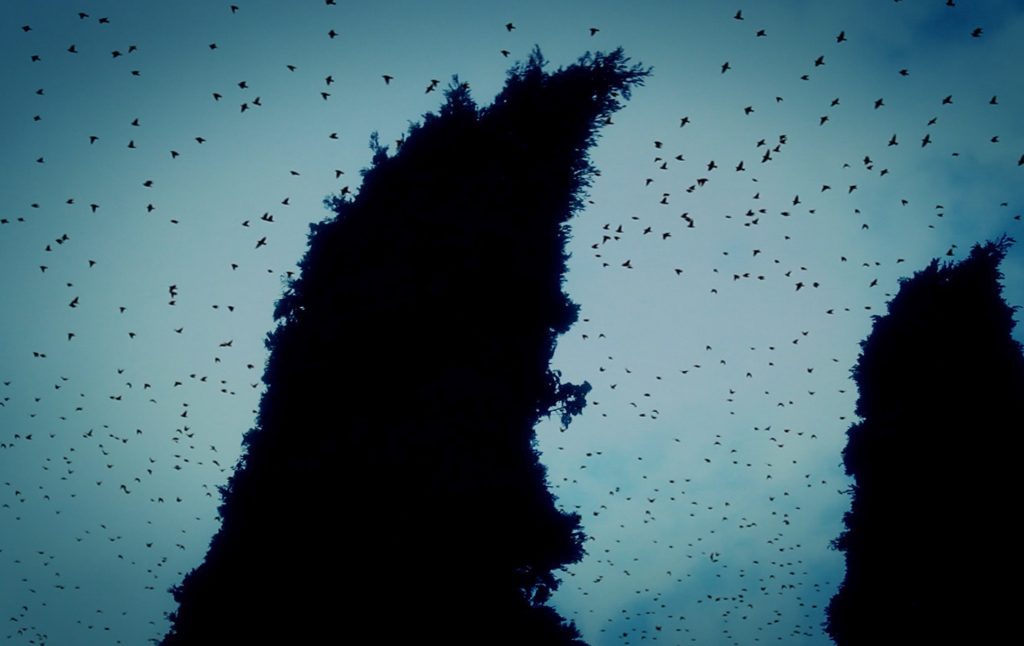 Motus Gravis
Italy (2013), 1 min
Direction: Michele Ragni
Directed and edited by Michele Ragni. Original music: Andrea Rellini, cello. Interpretation: Nature.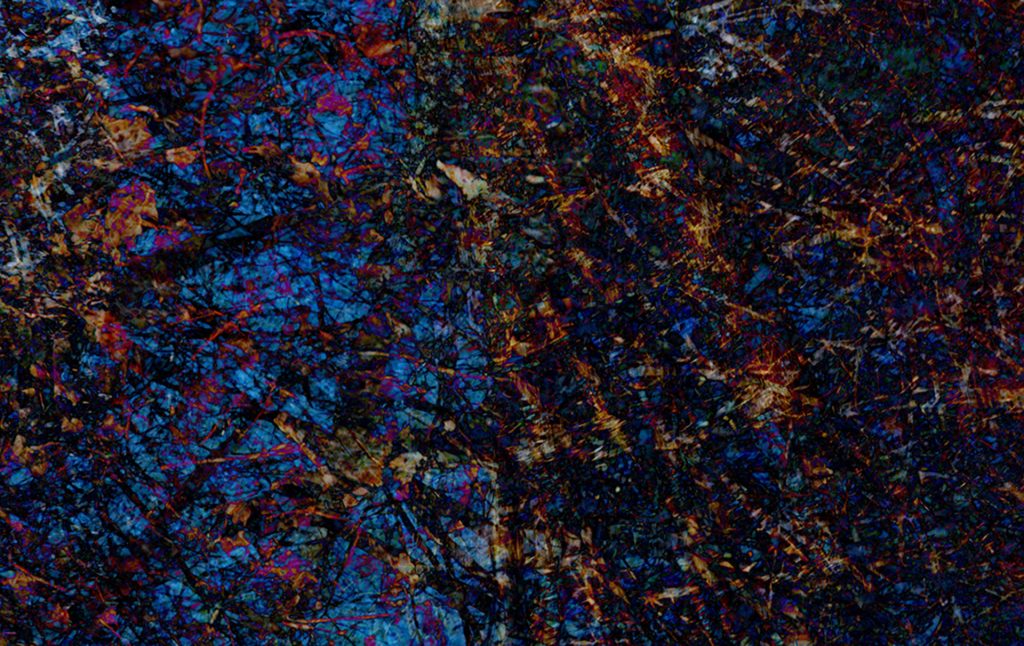 Concrescence
Canada (2017), 2 min
Direction: Dan Browne
Two short works that, together, tell us about the grace and elegance of the movement of the world. "Motus Gravis", by Italian filmmaker Michele Ragni, is a 60-second video art that captures the hypnotic and sophisticated dance of trees. For his part, in "Concrescence" Dan Browne succeeds, based on the collage in motion, to highlight the brilliance of the dark colors of winter nature. Michele Ragni is an Italian video artist with an extensive background in video dance creation. Dan Browne is a video artist and multimedia artist who explores the patterns of nature through kinetic and dense forms.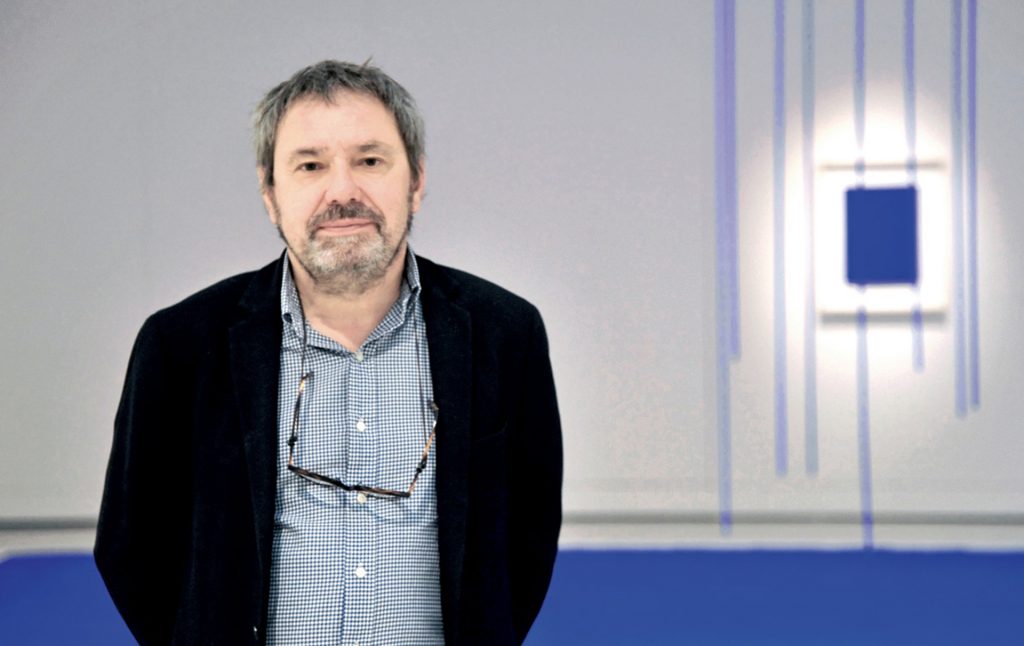 Art in Motion: Pierre Soulages
Benoît Decron
Benoît Decron (1959) was chief curator of the Museum of the Abbey of Sainte-Croix in Les Sables-d'Olonne, France, from 1997 to 2009. He has published books and articles on Peter Saul, François Rouan, Marc Desgrandchamps and Philipe Cognée, Carlo Zinelli, Emil Nolde, Gaston Chaissac, Jean Dubuffet, and the Chaissac-Jakovski correspondence. He is currently director of the Soulages Museum in Rodez, France, the hometown of Pierre Soulages, the most sought-after living French artist, known for the radicalism of his abstract painting. Decron holds the artist's permanent collection, with twenty oils on canvas, made between 1940 and 1970, and a hundred works using the printing technique.
Wednesday, July 24, 2019 Forest Matter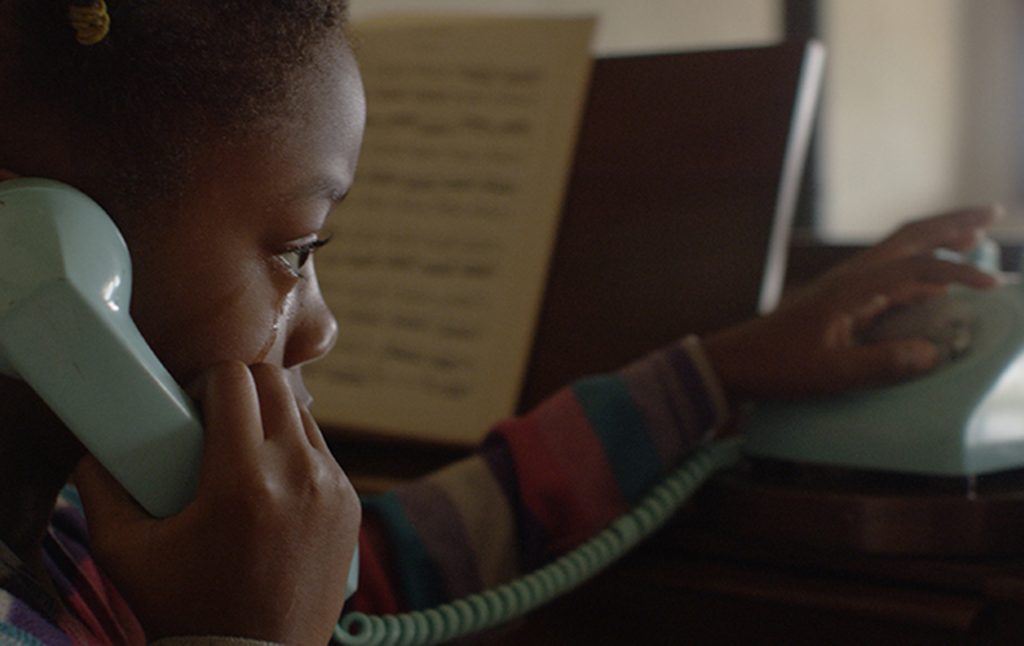 The Wind Telephone
USA (2016), 6 min
Direction: Jody Stillwater
Choreography: Nicole Klaymoon
The work is a journey into the imaginary world of a girl who has just lost her mother, building an intimate and timeless landscape where the protagonist tries to find her place. Nicole Klaymoon's company works with narratives silenced by social inequality to inspire critical dialogue and a healthier society. Jody Stillwater's projects are based on dream logic and tactile reality, with a transformative approach to visual semiotics.
Director/Editor: Jody Stillwater. Choreographer: Nicole Klaymoon. Producer: Lindsay Gauthier. Director of Photography: Michael Epple. Performers: Micah Head, Branca Mahesh Hall, Amber Julian, Jon Lee, Valerie Troutt. Executive Producer: Judy Flannery & Suzanne Oberlin. Post-Sound: Patrick Shaffer. Original Music: Valerie Troutt and Kool Kyle. Original score: Patrick Shaffer and Jody Stillwater. Wardrobe: Jarred Garza. Production direction: Lauren Finerman & Genevieve Hand. 1st Assistant Director: Alex Irwin & Clare Schweitzer. Gaffer: Chris Galdes. Flu: Tandy Kyne. AC: Lawrence Abbot. DIT: Ben Estabrook & Dylan Love. Sound: Alex Irwin & Clare Schweitzer. Photography: Aleksey Bochkovsky. PA: Terrence Paschal & Steve Merlo. Localization Assistant: Anza Jarsche, Rewa Bush & Tom Shean. Catering: Dan Tosh. Sculptural art: Peter Müller. Thanks to Djerassi Resident Artists Program & Margot H. Knight, Little Giant Lighting and Grip Co. and Videofax. This work has been made possible thanks to the collaboration of the Kenneth Rainin Foundation, the Zellerbach Family Foundation and the Fleischhacker Foundation.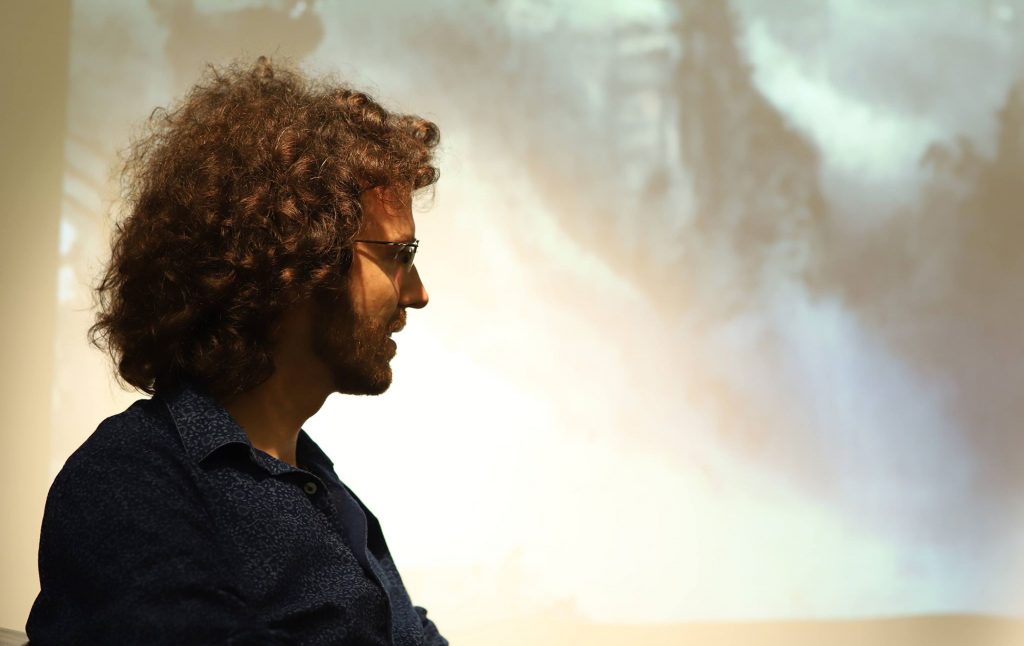 Movement in the Filmic Image
Ivan Pintor
Ivan Pintor Iranzo (Barcelona, Spain, 1975) holds a PhD in Audiovisual Communication. He is an associate professor in the Department of Communication at Pompeu Fabra University (UPF) and has taught at universities in Italy, Argentina and Colombia. He has contributed to more than thirty books, including Poètiques del gest al cinema contemporani, Il Cinéma de Juliol Medem and Univers Lynch. He has directed numerous cycles for the CaixaForum and the Congress Mutacions del gest (UPF, 2012). He has produced several audiovisual pieces for museums and television and regularly writes for La Vanguardia's Cultura/s supplement.
Thursday, July 25, 2019 Forest Matter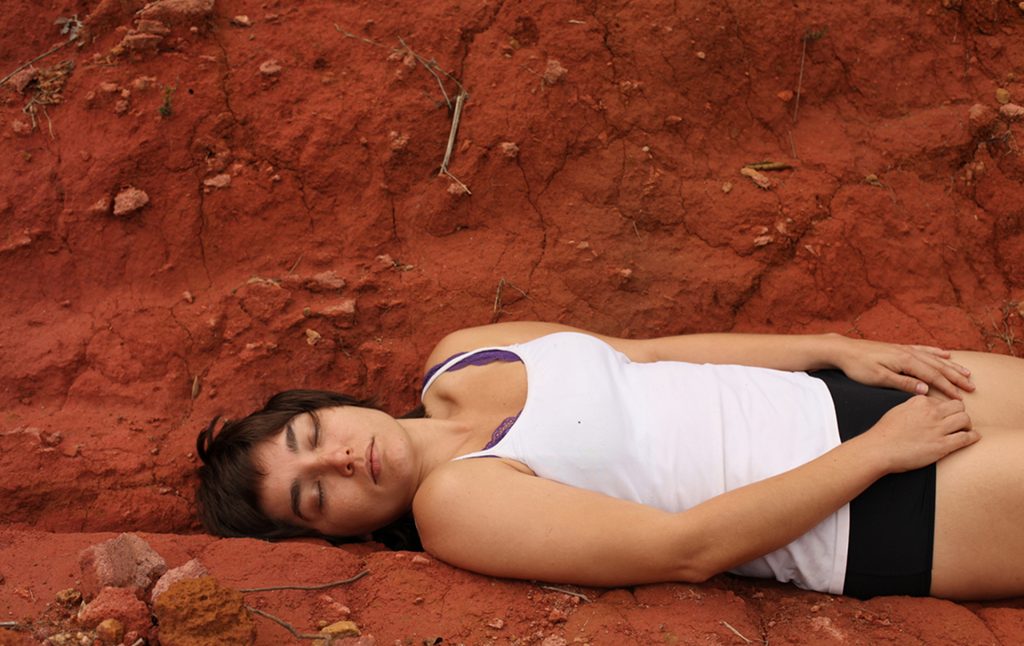 Materia – Substance
Brazil (2012), 9 min
Direction: Allison Moore
Choreography: Aline Bernardi
Matèria – Substance is a visual poem made from the choreographic study of the lyrics of the Brazilian poet Manoel de Barros. Directed by the artist Allison Moore, with texts and choreography by Aline Bernardi, the work investigates the games of scale and perspective of the landscape, showing how our senses of distance and proportion change in spaces of nature. Matéria – Substance results from an international collaboration program during a residency in an Eco Village in Brazil.
Screenplay and conception: Aline Bernardi and Allison Moore. Direction, photography and editing: Allison Moore. Performance, text and choreography: Aline Bernardi. Sound recordings: Fernando Godoy. Sound Editing: Allison Moore. Acknowledgements: Luis Bernardo Guzmin, Diumenges Guimaraes and Jairo dos Santos. Produced during the Urban-Rural Interactions Artistic Residency (2012) at Eco Vila Terra Una, Mines Gerais, Brazil.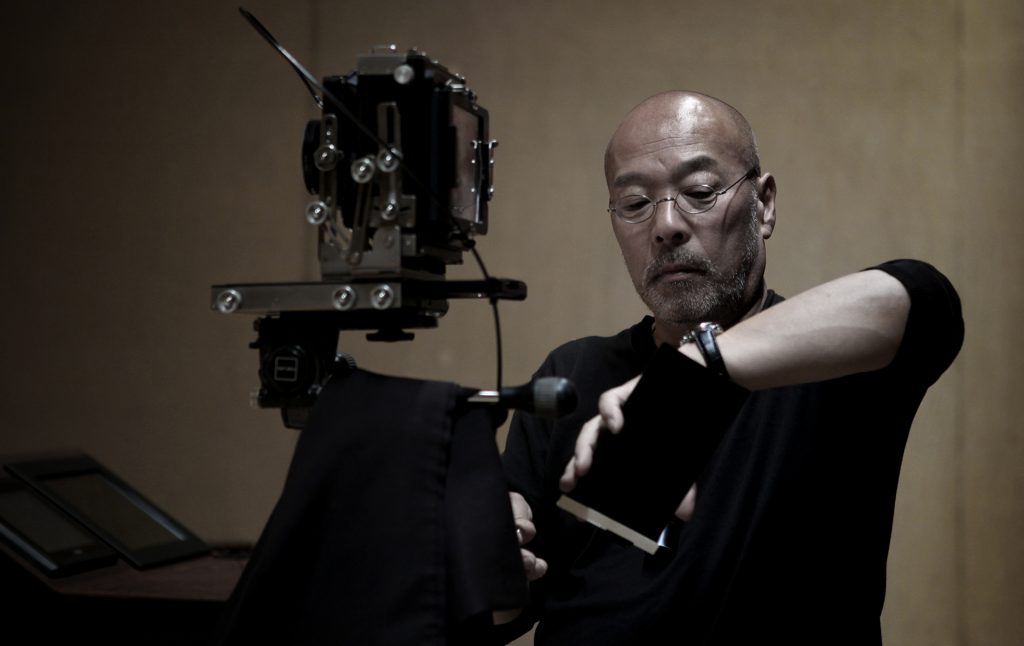 Photographing with the Five Senses
Hisao Suzuki
Hisao Suzuki (Yamagata, Japan, 1957) graduated from the Tokyo School of Photography in 1979. Fascinated by the architecture of Antoni Gaudí, he arrived in Barcelona in 1982, where he settled. In 1986 he began to collaborate with the magazine El Croquis, and became its main photographer, contributing in this way to the recognition of the publication as the means of disseminating contemporary architecture with the most prestige worldwide. His photographs have been published in almost all international architecture and design magazines as well as in numerous books.
Monday, July 29, 2019 Forest Matter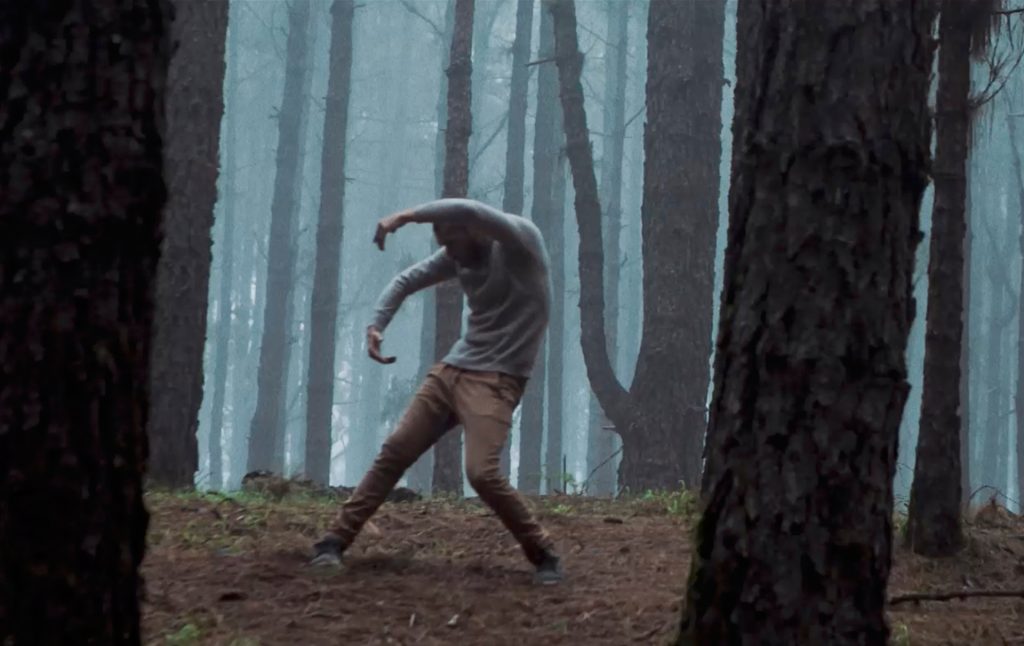 Zenit
Spain (2018), 3 min
Direction: Derek Pedrós
Choreography: Daniel Morales
The word "Zenit" comes from the Arabic expression "course, direction", and, in Derek Pedrós' video dance, the direction of the performer, and of the trees that surround him, always points to the sky. In the forest to grow tall you need to be well rooted. Daniel Morales is a dancer and choreographer trained in Urban Dances who has developed his own language through the exploration of contemporary dance. For his part, the director Derek Pedrós is a photographer and author of several video dances with natural settings of great beauty.
Director and Camera: Derek Pedrós. Choreographer and dancer: Daniel Morales. Sound effects: fonotecadecanarias.org. In collaboration with the Cabildo de Tenerife.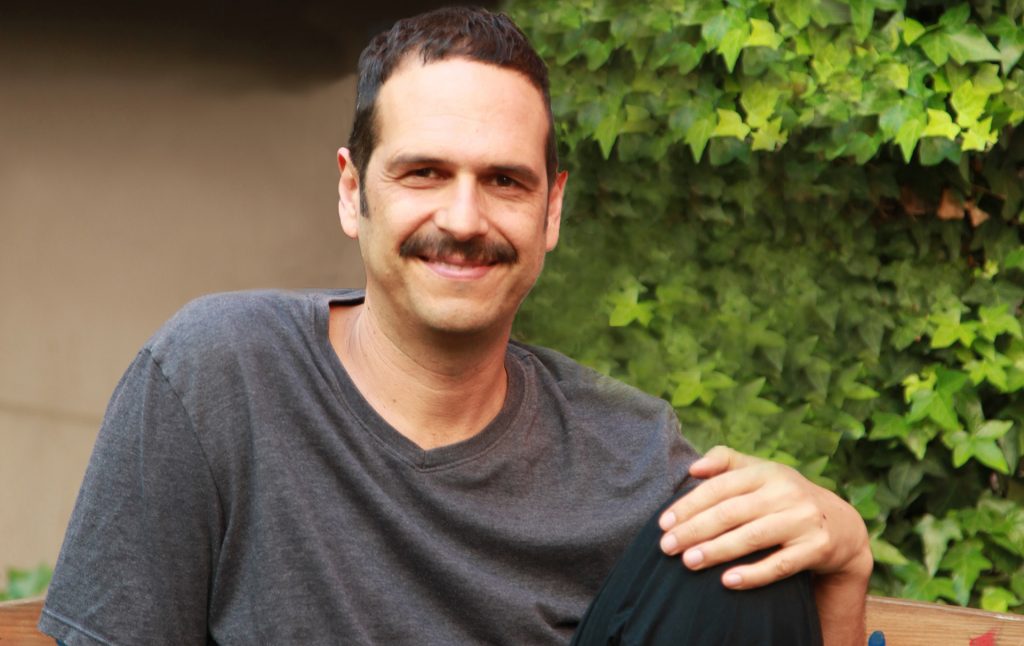 Forest Matter
Eduardo Bonito
Eduardo Bonito (São Paulo, Brazil, 1969) trained in Performing Arts and Public Relations at the Universidade de São Paulo (USP), Brazil, and Acting at Middlesex University, United Kingdom. He is currently one of the artistic directors of the Madrid Biennale of Body, Image and Movement Arts (BACmadrid) and, since 2005, director of Dança em Foco – International Festival of Video and Dance (Brazil). He was the artistic director of the Panorama festival in Rio de Janeiro (2004-2013) and project manager at Artsadmin in London (1996-2001). He is the founder of several networks and a consultant for institutions and foundations in Latin America and Europe. He regularly works as a mentor for resident artists at the Canal Theatres in Madrid and resident artists and participants of the PEA Project at Graner/Mercat de les Flors in Barcelona. Since 2017 he has been the creative producer of the Danish collective hello!earth.
Friday, July 31, 2020 Forest Matter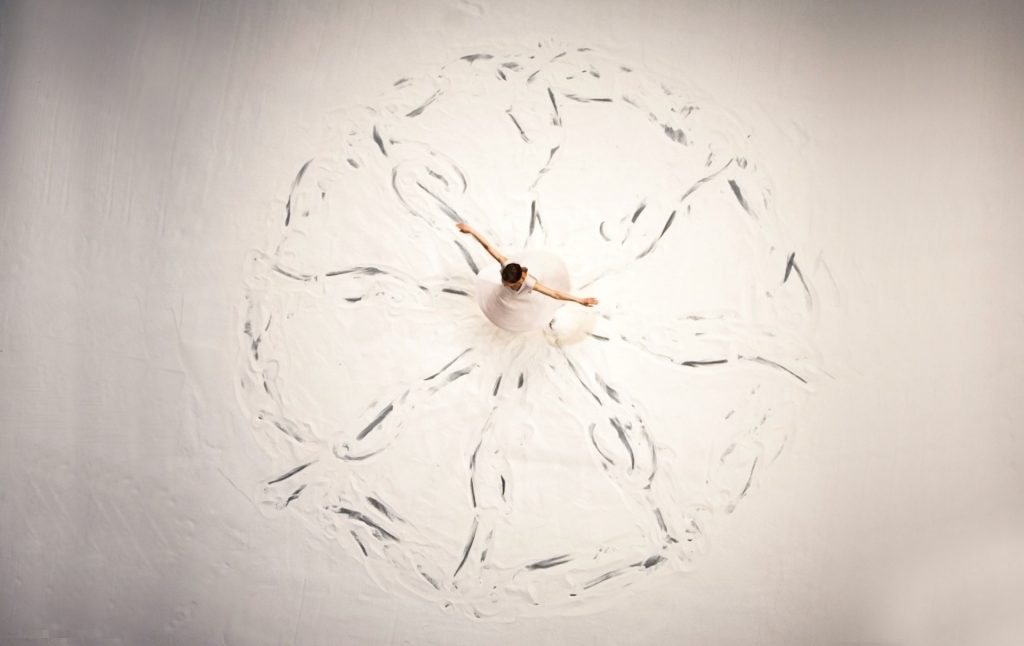 Fase
Belgium (2002), extract of 15 min
Direction: Thierry de Mey
Choreography: Anne Teresa De Keersmaeker
"Fase" is the screen adaptation of "Fase, Four Movements to the Music of Steve Reich," directed by filmmaker and musician Thierry de Mey twenty years after its stage premiere. De Keersmaeker invokes the performative force of Steven Reich's minimalist work and draws with his feet the rose that served as inspiration for the name of his company. Forest Matter shows the "Violin Phase", one of the four phases of the work filmed by De Mey.
Choreography: Anne Teresa De Keersmaeker. Performer: Anne Teresa De Keersmaeker with support from Michèle Anne De Mey in the creation. Anne Teresa De Keersmaeker and Tale Dolven since the late 1990s; Cynthia Loemij and Tale Dolven alternately. Music: Steve Reich (Piano Phase, Violin Phase, Come Out, and Clapping Music, performed by Edmund Niemann and Nurit Tilles on piano, and Shem Guibbory on cello. Lighting: Remon Fromont and Mark Schwentner. Costumes: Martine André and Anne Teresa De Keersmaeker Production: Schaamte (Disseny) and Compagnie Roses & De Munt La Monnaie Production: Avila, Sophimages, in co-production with Roses, NPS, ART France, RTBF Brugge 2002, La Monnaie and in collaboration with La Loterie Nationale, VRT, CSals .
Conference | Architecture and Landscape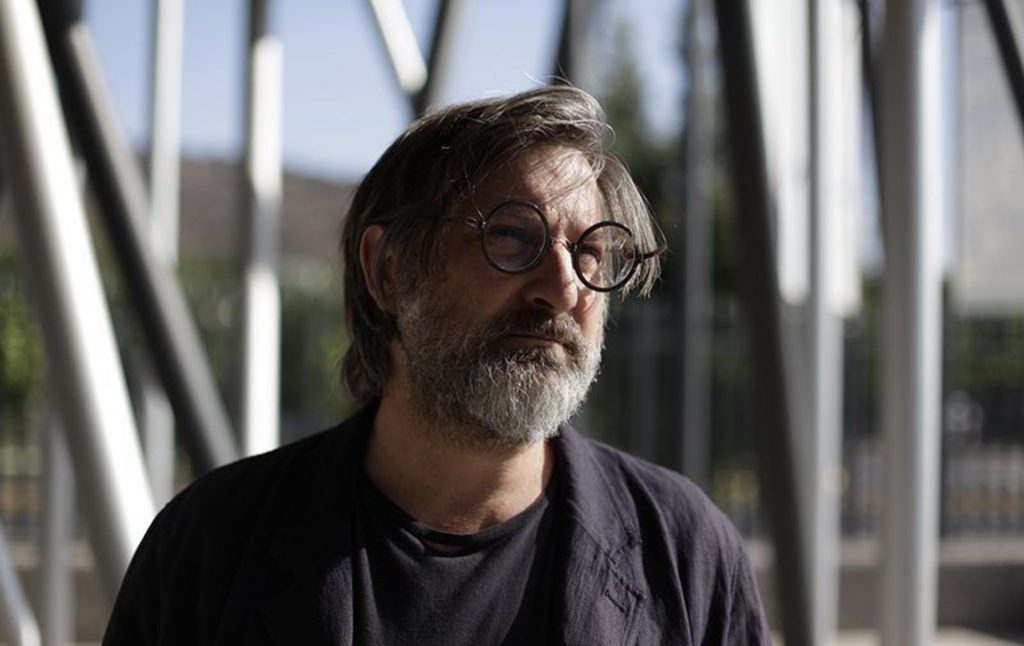 Gravity and a bit of Grace
Smiljan Radić
Smiljan Radic Clarke (Santiago de Chile, Chile, 1965) is an architect at the School of Architecture of the Pontifical Catholic University of Chile and the Istituto Universitari di Architettura di Venezia. In 1995 he opened his own office in Santiago de Chile, always in close collaboration with the sculptor Marcela Correa. He has been recognized, among others, with the Architectural Record Design Vanguard Award (2008); the award for the Best Chilean Building of the Major University, Chile (2013, 2015 and 2018), the Oris Award, Croatia (2015) and the Arnold W. Brunner Memorial Award of the American Academy of Arts and Letters, USA. In 2009 he was named an honorary member of the American Institute of Architects, USA. He has given numerous conferences and his work has been the subject of exhibitions in Mexico, Argentina, Spain, the United States, Norway and Austria. His projects have been published in international architecture magazines such as El Croquis, 2G, Revista Internacional d'Arquitectura, a+u, ARQ, Casabella, Detail, Lotus and Quaderns d'Arquitectura i Urbanisme.