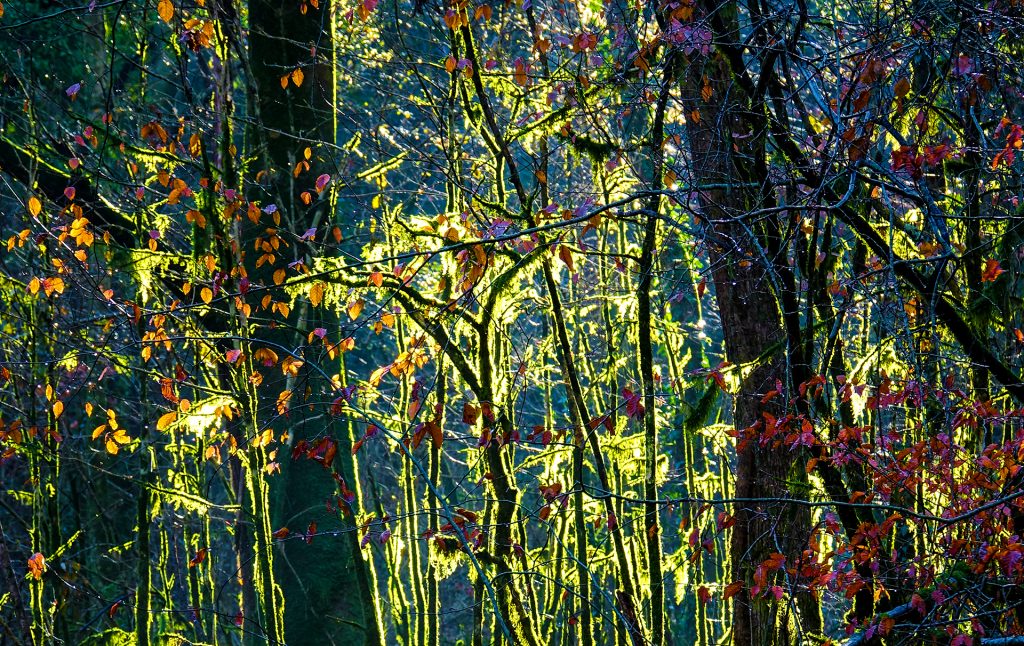 The definition of air spans from a set of chemical elements, a concept, an inspiration, a source of life and death, and its elementary role as a game changer for people, animals, and landscapes. Air is fundamental for life, being relevant both at a global scale to evaluate climate change or loss of biodiversity and at a local scale to design sustainable and resilient urban and rural environments. It is an indicator of Sustainable Development Goals such as good health and well-being, reduced inequalities, climate action, and life below water and on land. The pandemic has reminded us of its shared condition when we have been forced to filter the air with masks or mechanical devices, renew it with ventilation, and study if it spreads infectious diseases.
Despite its invisible nature, air has always played a key role in architecture and urbanism, for people's physical and psychological health and well-being depend on environmental qualities. Degradation or improvement of air defines the sustainability of life conditions and is an indicator of the quality of life. In early Islamic and Mediterranean architecture, windcatchers provided passive cooling systems. The drying of Dutch polders has been powered by windmills which have become distinctive landmarks. Mild weather conditions have shaped public spaces as places for culture and economy. And more recently, the greening of post-industrial cities improved air quality. The concept of air quality and pollution has translated into national regulations, sensing communities that collaborate locally, and generated IoT (Internet of Things) solutions and data platforms.
Air applies to many scientific fields, such as aerodynamics and fluid dynamics, for efficient and sustainable transport and navigation design, improving combustion processes and generating clean or renewable energies. Leonardo da Vinci, an artist on the verge of art and science, preconises the modern helicopter already in the late 1480s in his pioneering drawings of the "aerial screw". Air is elementary in chemical processes such as the wear, tear, and oxidation of materials and in transmitting sound and digital information by wireless means. Climate and meteorological sciences connect the physics and chemistry of the air with weather and climate models, the Earth's system of living things, clouds, and oceans.
Air, a unique and volatile element, also means beauty. Air has always been a source of inspiration in art, crossing all kinds of artistic media. Air becomes visible and corporeal in the Danish painter Vilhelm Hammershoi's "Sunbeams" from 1900. Edvard Munch's "The Scream" from 1893 takes the form of sound waves transformed into a landscape expressing a state of mind. In Bill Viola's 2014 video artwork "The Martyrs (Earth, Air, Fire, Water)", we experience it as a force of nature only tamed by inner strength to resist it. In contrast, Hisao Suzuki's 2014 photograph "Magic in La Vila" evokes in the vegetation the purity of the air as a generator of life in an exercise of sharp visual perception.
A wide-ranging concept as air raises the opportunity to create a common ground for any artistic or scientific discipline, making the invisible visible. And where architecture plays a crucial role in the air's visibility by creating spaces drawing boundaries in the air.
Know more
The series of 6 lectures are given by Francis Soler, Un Parell d'Arquitectes (Eduard Callís and Guillem Moliner) and Héctor Barroso who will talk about architecture, Miquel Adrià who will explain how to communicate architecture in different formats from the publishing house, festivals and other types of activism, of Fernando Moral who will open up horizons for us in the world of art, and of Jordi Balló who takes us to the world of cinema.
Monday, July 3, 2023 · Lecture · Pati de l'Hospici · Olot · 7 pm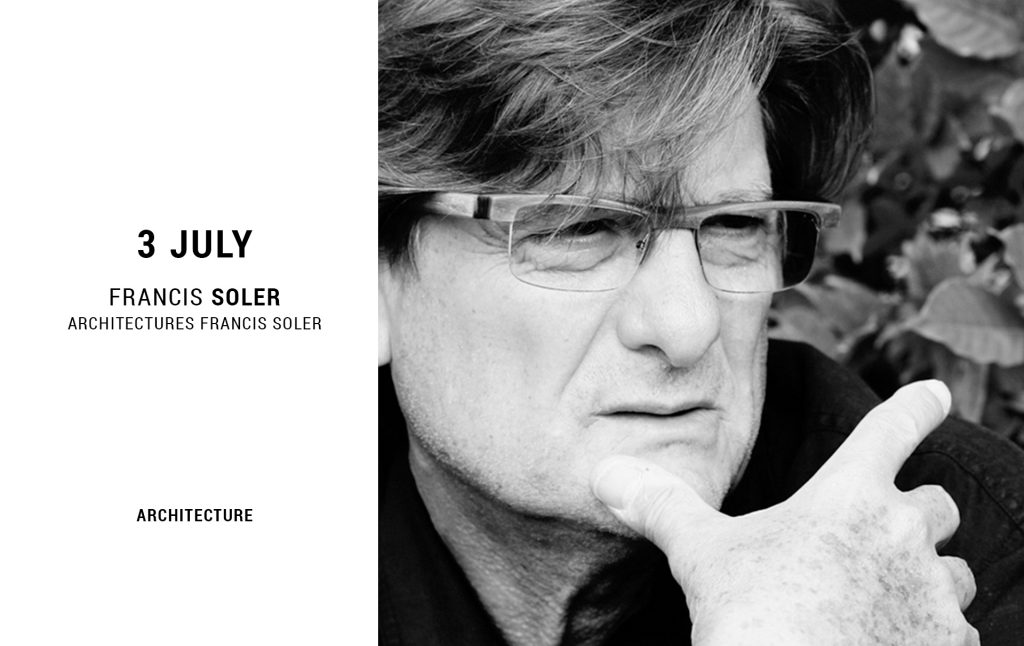 ARCHITECTURE · Francis Soler · Architectures Francis Soler
Francis Soler (1949, Algiers, Algeria) graduated from the Paris-Villemin School of Architecture and became a member of the Order of French Architects in 1975. In 1985, he set up a private practice, Francis Soler Architecte, and established in 1994 a partnership, Architectures Francis Soler, of which he is the Managing Director. The International Conference Centre in Paris opened the way towards projects designed along the very fine line between spaces of architecture and spaces of art. His work bridges a necessary economy and a distinctive universe that, depending on the context, covers the entire spectrum from abstraction to figu­ration. Every project, whether small or large, is conceived as a unique work of art to play an essential role in the city.
His research and works are highly varied and encompass hou­sing (Clichy, Durkheim, Auteuil, Parc 17, Observatoire Campagne Première, Nouveau Palace), tertiary sector facilities (Ministry of Culture, R&D Centre for EDF, Les Frigos, Aix-en-Provence Court House), cultural projects (Musée du Quai Branly, Cour Visconti Musée du Louvre, Philharmonic of Paris, Cultural Centre in Calvi Balagne), and urban/regional projects (Bridge over the Arno, Coeur d'Orly, Seoul Superground, La Capelette). The office has also participated in over 200 national and international architectural competitions for public projects and in numerous invited competitions.
His work and designs have been the subject of various conferences across the globe. In addition, they have been widely published in the national and international press as AMC, Archis News, Intramuros, Le Moniteur, Beaux Arts, Architectural Review, Archi+, Bauwelt and AV.
Francis Soler has received notable distinctions in France, such as the Grand Prix National d'Architecture in 1990, the appointment of Commander of the Order of Arts and Letters in 2005 and Knight of the National Order of the Legion of Honour in 2007.
Know more
Tuesday, July 4, 2023 · Lecture · Pati de l'Hospici · Olot · 7 pm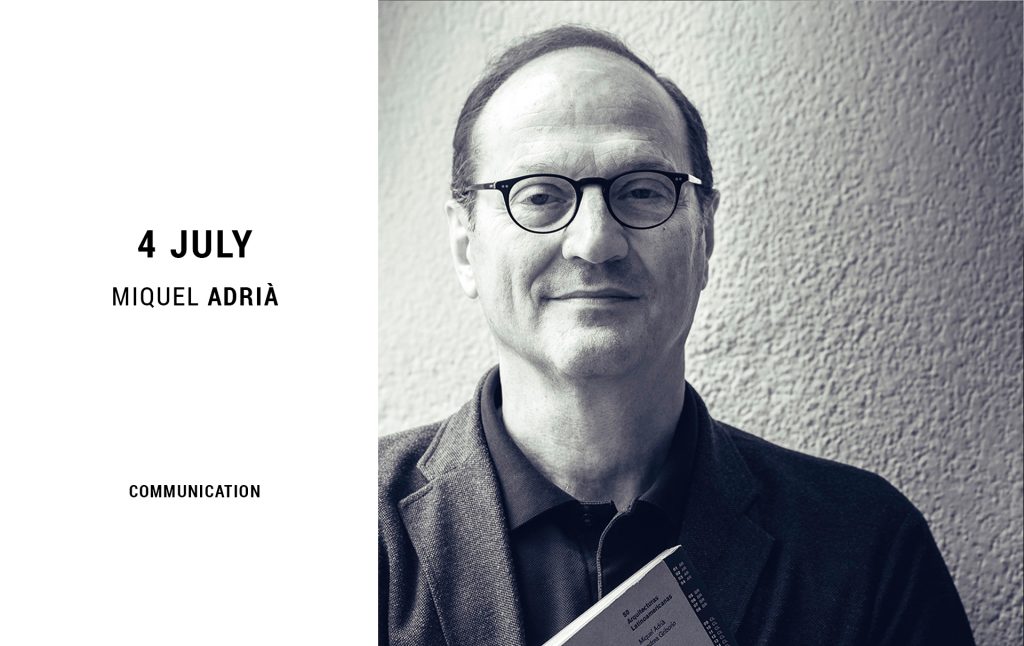 COMMUNICATION · Miquel Adrià
Miquel Adrià (Barcelona, ​​Spain, 1956) is an architect from the School of Architecture of Barcelona (ETSAB-UPC) and PhD from the European University of Madrid. In 1994 he moved to Mexico, and since then, he has combined practice, teaching and criticism. He has published more than thirty books on Mexican and Latin American architecture. He is the director of Arquine and the Festival of Architecture and City MEXTRÓPOLI. In addition, he is the director of the School of Architecture at CENTRO.
Among his most outstanding books are Mexico 90's: a contemporary architecture (GG 1996), Teodoro González de León, a reunited work (Arquine 2004, 2010, 2016), Mathias Klotz (Electa 2005), Mario Pani (GG 2005), 10x10_2 100 Architects 10 critics (Phaidon Press 2005), Josep Lluís Mateo (Electa 2007), Blanca Montaña, Chilean architecture 1992-2008 (Puro Chile 2010), The shadow of the crow, Mexican architects following the path of Le Corbusier (Arquine 2016), RadicAL Latinamerican architectures (Arquine 2017), Barclay&Crousse landscapes of intimacy (Arquine IIT+MCHAP 2021), Alberto Kalach (Arquine 2021) and Collective housing (Arquine 2022, with the support of the Graham Foundation), among others.
In addition, he has been editorial advisor of Domus 2020 (with David Chipperfield), he is part of the Advisory Board of the Franz Mayer Museum, he has been a member of the scientific committee of the Seoul Architecture Biennale 2021, directed by Dominique Perrault, and a jury of the BIAU (Ibero-American Biennial of Architecture and Urbanism).
Know more
Wednesday, July 5, 2023 · Lecture · Pati de l'Hospici · Olot · 7 pm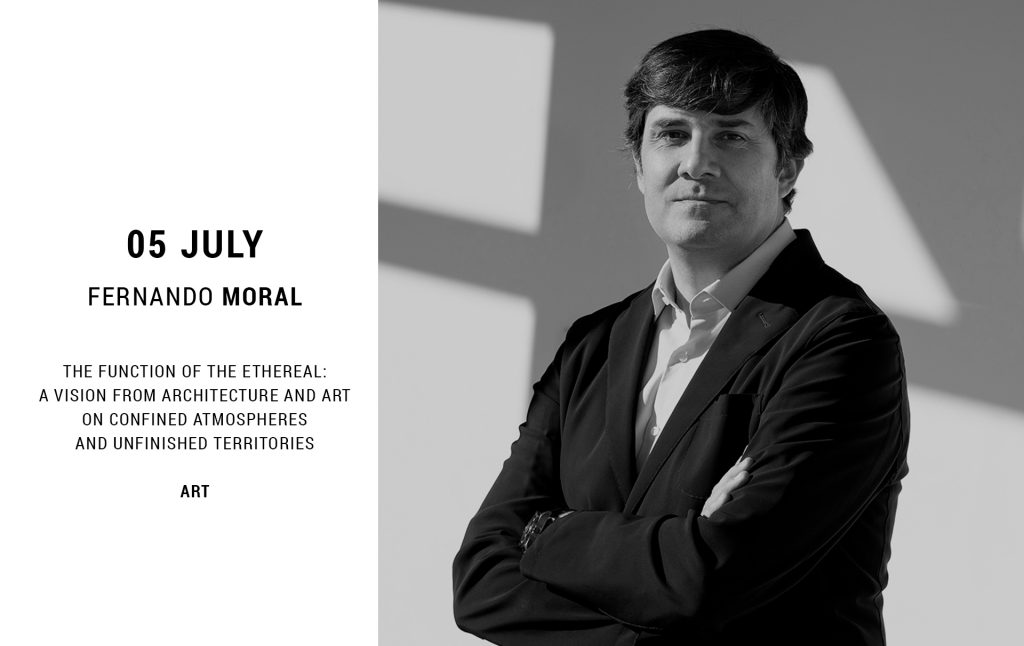 ART · The Function of the Ethereal: a vision from architecture and art on confined atmospheres and unfinished territories · Fernando Moral
" – and for a moment the silence is whistlingly audible – and rumbles and steams on. (…) A hellish sun that grinds every stone, that sculpts and moulds. Sun, sand and wind can transform a beer bottle into a milk – white Sumerian venus within two days." (1)
Relating to the ethereal has illuminated architectural and artistic realities that transit between the banal and the sublime. Readings made from beauty, technology, and the ephemeral, have accentuated certain aspects of these works that can also be read within complex functional contexts. A host of names like Andrea Mantegna, Antonio Corradini, Medardo Rosso, Marcel Duchamp, Gruppo T, Piero Manzoni, HRC, Alberto Burri… could be incorporated into a heterodox taxonomy from which to contemplate the questions initially pointed out. Ideas and materials have promised isolated Arcadias, critical social nodes, unfinished landscapes, and myths marked by the ethereal.
Fernando Moral is an architect from the University of Valladolid, a Master "Architecture: criticism and project" from the m School of Architecture of Barcelona and PhD from the Polytechnic University of Catalonia. He obtained the International Research Fellowship "Jorge Oteiza" from the Public University of Navarra. He is the Director of the School of Architecture of the Nebrija University (Spain), a member of the Consolidated Research Group "Art and City" of the Universidad Complutense of Madrid, as well a Visiting Professor of Sapienza – Università di Roma (Italy). His papers have been published in renowned journals such as Università degli Studi di Napoli Federico II, Arquitectura Viva, EGA, Abada and Springer publishing house, among other references. He is the author of Oteiza: Arquitectura desocupada and Alfredo Pirri. Espacio privado, arte público. His work as a curator is reflected in exhibitions such as 'Mecanoo architecten: the Dutch mountains', 'Abalos + Sentkiewicz: 6 verticalscapes' and 'Eduardo Souto de Moura: Projects and Competitions'. He has collaborated with the Museo Nacional Centro de Arte Reina Sofía.
(1) Corneille, "De Tademait of de weelderige eentonigheid", en Tijd en Mens, num. 14, 1951, 99 – 101. In Strauven, Francis. Aldo van Eyck. The Shape of Relativity. Amsterdam: Architectura & Natura, 1998, 146.
Know more
Tuesday, July 11, 2023 · Lecture · Pati de l'Hospici · Olot · 7 pm
CINEMA · The Wind Will Carry Us · Jordi Balló
In the cinema, the air is tangible because it creates movement. A tree, an object on the street, a cloud, or a  a flying piece of paper acquire prominence when perceived as oscillating. That is why the great authors of nature and the human condition take advantage of this significant factor and turn the air, the wind, and the space between the camera and the filmed into the primary source of visual poetry.
Jordi Balló (Figueres, Spain, 1954) is Professor of Film Iconography at Pompeu Fabra University in Barcelona. He was elected Dean of the Faculty of Communication (2018-2021) and subsequently Director of the Department of Communication (2021). He has also been Visiting Professor in the Department of Iberian and Latin American Cultures at Stanford University (California) in 2008.
He is the author and co-author of the books La llavor immortal. Els arguments universals en el cinema (1995); Imatges del silenci (2000); Jo ja he estat aquí: ficcions de la repetició (2005, winner of the Serra d'Or Award); El món un escenari. Shakespeare: el guionista invisible (2015) and Motivos visuales del cine (2016). In addition, he was the conceptual author of the Cultura/s supplement of La Vanguardia. He was head of its Advisory Board between 2002 and 2014.
He was director of exhibitions at the Centro de Cultura Contemporánea de Barcelona from 1998 to 2011, where he curated collections such as El siglo del cine; Mundo TV; La Ciudad de los cineastas; Erice/Kiarostami; Hammershoi and Dreyer; Todas las cartas: Correspondencias fílmicas; and Pasolini Roma, where he explored the limits between the cinema and the museum space.
He directs the Master in Creative Documentary at Pompeu Fabra University, where he has promoted films such as La plaga and Sis dies corrents, by Neus Ballús; El cielo gira by Mercedes Álvarez; Cravan vs Cravan and La leyenda del tiempo by Isaki Lacuesta; Aguaviva by Ariadna Pujol; En Construcción by José Luis Guerin, or Mones com la Becky and De nens, by Joaquim Jordà, among others.
In 2011, he received the City of Barcelona Audiovisual Award as curator of the exhibition Todas las cartas. Correspondencias fílmicas. In 2005, he was awarded the Generalitat de Catalunya's National Culture Prize for his direction of the master's degree in Creative Documentary and his promotion of creative freedom.
Know more
Wednesday, July 12, 2023 · Lecture · Pati de l'Hospici · Olot · 7 pm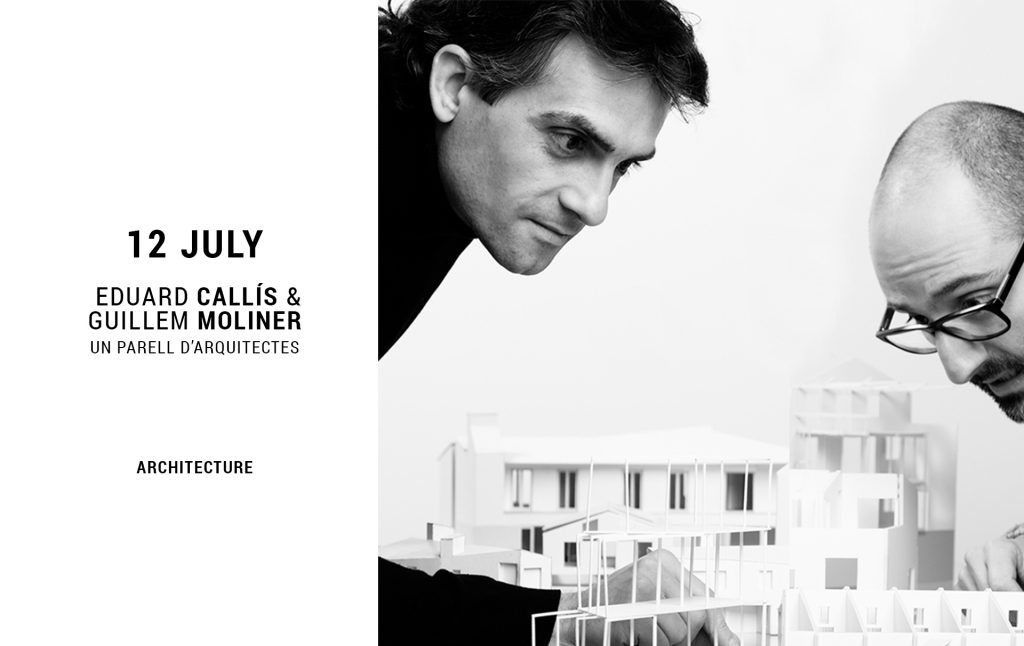 ARCHITECTURE · Eduard Callís & Guillem Moliner · Un Parell d'Arquitectes
Un Parell d'Arquitectes is an architecture studio run by Eduard Callís and Guillem Moliner from the town of Olot, in ground floor premises open to the street.
Relational thinking characterises the team's projects which become a fusion and intersection of diverse worlds and scales. They encourage exchanges between the infrastructure and the décor, the residential sphere, the public space, and the city and the garden. They build radiant settings capable of stimulating activity, narrating a whole new story reflecting real life and crafting an atmosphere based on the characteristics of the space, symbols, materiality, and light. They work with and enquire into architecture's timeless values.
The studio's work has been published internationally and exhibited at different biennials and art galleries. It has won the FAD Award, Iberoamerican Biennial and Spanish Biennial of Architecture and Urbanism Awards, the Living Places Simon Architecture Award, and the Girona Architecture Award. The studio was also a finalist for the European Award for Architectural Heritage Intervention, AR Emerging Architecture Awards, and the European Prize for Urban Public Space, amongst others.
Eduard Callís (Olot, Spain, 1977) obtained his PhD in Architecture from the Universitat Politècnica de Catalunya (UPC-Barcelona Tech) with his dissertation "The Architecture of Dams in Spain"; he is a design professor at the Barcelona School of Architecture. Guillem Moliner (Barcelona, Spain, 1979) holds a degree in architecture from the Universitat Politècnica de Catalunya (UPC-Barcelona Tech); he is a visiting professor at Cardenal Herrera University and teaches at the University of Girona and the Art School of Olot.
Know more
Friday, July 21, 2023 · Lecture · Pati de l'Hospici · Olot · 7 pm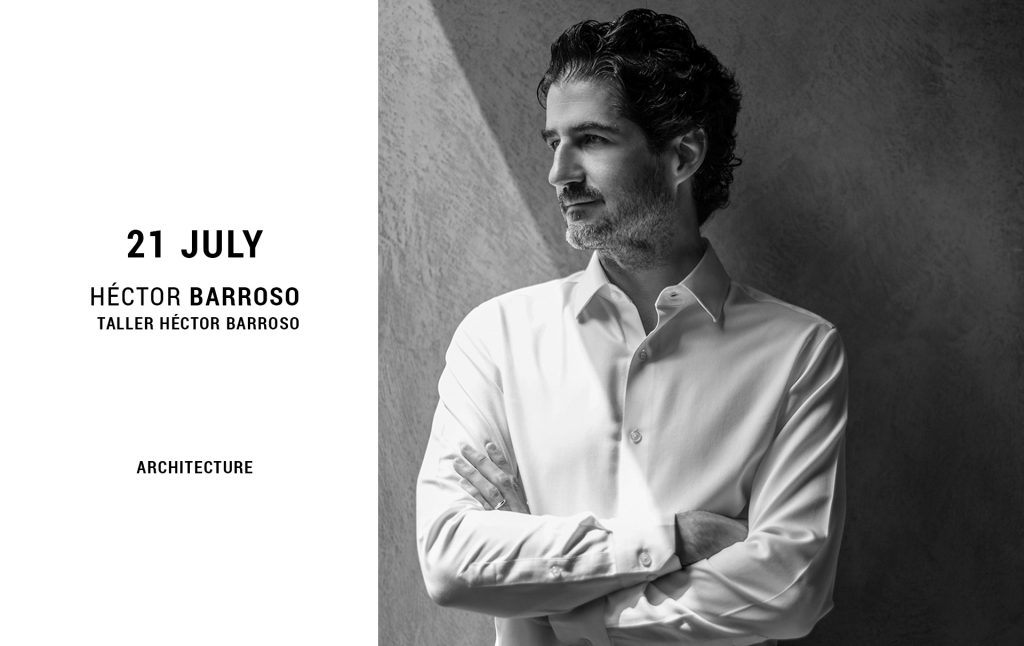 ARCHITECTURE · Héctor Barroso · Elemental Air  · Taller Héctor Barroso THB
Air is a vital mixture of gases that causes oxidation or corrosion and that, with changes in pressure and temperature, moves in the wind flows. In 'Elemental Air', the physicochemical nature of air will be recovered to observe its role in the architectural design processes of Taller Héctor Barroso THB.
Héctor Barroso founded Taller Héctor Barroso THB in 2011 in Mexico City, Mexico. The work of Taller Héctor Barroso seeks to generate architectural proposals rooted in their surroundings, taking advantage of the natural resources of each place: the incidence of light and shadow, the surrounding vegetation, geographical features and the materials and construction methods of the site. Thus, the architecture emerges in harmony with the site, generating spaces with emotional content that evoke memory, highlighting the habitable quality of the architectural exercise.
Héctor Barroso (Mexico City, Mexico, 1982) is an architect from the Anáhuac University, North Mexico (2006). His work has received numerous awards, including the Silver Medal at the Biennial of Mexican Architecture 2022 for the Los Cabos Sports Complex in Baja California, Mexico, and granted for Entre Pinos, five houses in Valle de Bravo, Mexico, with the International Space Design Awards in Shenzhen, China in 2019, and the Gold Medal at the III Biennial of Young Architects of Mexico and the Silver Medal at the Mexico City Biennial, both in 2017. In addition, his work between 2015 and 2022 is featured in the magazine El Croquis N. 213 of 2022.
He combines his professional activity with workshops, conferences, and exhibitions, the most recent being the conference and exhibition "Processes" at Roger Williams University and the conference "Cátedra Blanca" at the School of Architecture of Madrid (ETSAM-UPM) in 2022 or the meeting at Rice University in the congress "Disrupting Housing: New paradigms in Mexican collective living" in 2020.
Know more